Chelsea boss Jose Mourinho worried after 2-0 defeat at Newcastle
Jose Mourinho claimed he made '11 mistakes' in picking his Chelsea team after being left worried by defeat at Newcastle.
Last Updated: 03/11/13 7:32am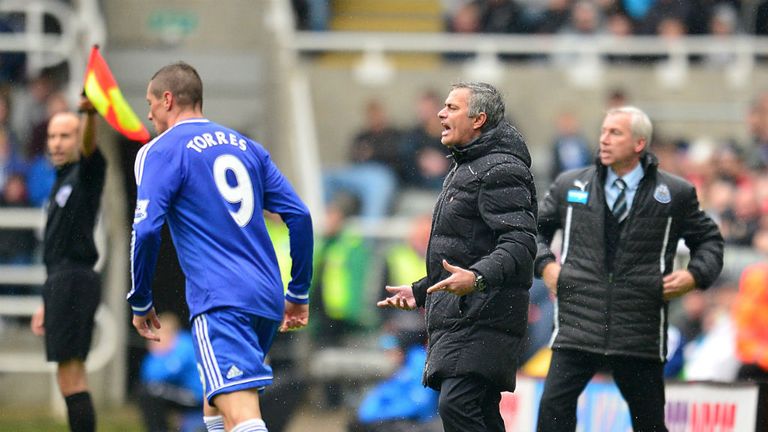 Chelsea headed to St James' Park on the back of a nine-game unbeaten run in all competitions, but were undone by second-half goals from Yoan Gouffran and Loic Remy.
Though the Blues had dominated the first half, there was no cutting edge from the visitors and Mourinho was concerned after the game.
He said: "Of course, of course I am worried, and I read in previous years, it happened the same.
"They (Chelsea) were successful in cup competitions, they were not successful in the Premier League. They finished 20 points behind, they finished 15 points behind.
"They qualified for the Champions League because they won the Champions League, but they finished fifth or sixth in the league.
"Last year in December, they were not in the race for the title because they were already 20 points behind. This season, we have played five matches away in the Premier League - I know at difficult places to play difficult matches - but we have one victory and we have two defeats.
"Of course it concerns me."
Mourinho, who made nine changes from the midweek Capital One Cup victory over Arsenal, later admitted he had got it wrong.
Asked if he had made the right choices, he said: "No, I made 11 mistakes, 11 mistakes. I should have picked another 11 and not this one. I made 11 mistakes.
"It's the feeling I have. When my team plays so badly, it's the feeling I have.
"I'm exaggerating. Of course we had some guys with, I am not saying outstanding, but with some normal good performances, but the feeling is that I made 11 wrong choices."