Jermain Defoe credits Martin Chivers after breaking Tottenham's European goalscoring record
Jermain Defoe has revealed a conversation with Martin Chivers inspired him to break his European goalscoring record.
Last Updated: 08/11/13 2:04pm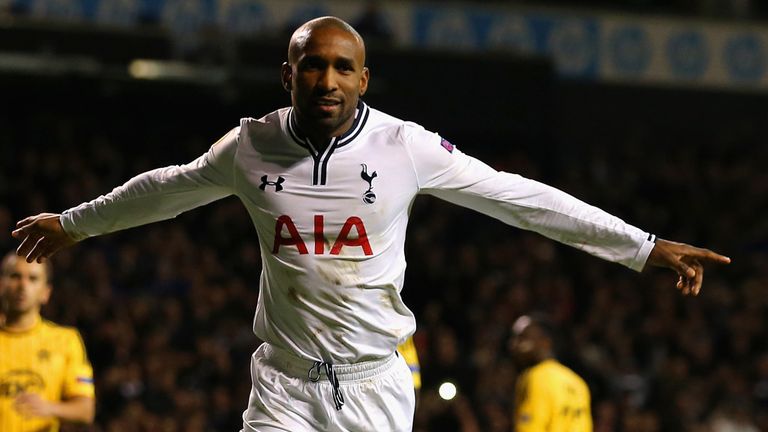 Defoe rifled home a 67th-minute penalty in the 2-1 Europa League victory against FC Sheriff at White Hart Lane on Thursday night to register his 23rd European goal for Spurs and break Chivers' record.
"I saw Martin at half-time and he said 'keep going, you can do it, you can break the record' and that calmed me down a bit," said Defoe.
"It's crazy how it all happened. I came down the tunnel and he was there, smiling. He wanted me to do it and it's fantastic. It really means a lot. He's a legend at this club and to be at the top now, I'm delighted.
"It's an amazing feeling. It's not really sunk in yet."
Erik Lamela opened the scoring at White Hart Lane with his first goal for the club, and he presented Defoe with the chance to make his history when he was brought down inside the area.
"When we got the penalty, I was confident I was going to score," said Defoe.
"I waited for the goalkeeper to move and I thought 'I'll just whip this' and yes, like I said before, some things are just meant to be.
"I thought Erik was fantastic. It's not easy for a youngster to come into this country and settle straight away. It takes time.
"It was a great performance from the first whistle and when he scored his goal, that was brilliant for him."