LeBron James holds talks with David Beckham about investing in MLS franchise in Miami
LeBron James has held talks with David Beckham about investing in his bid to start an MLS franchise in Miami.
Last Updated: 18/11/13 9:08pm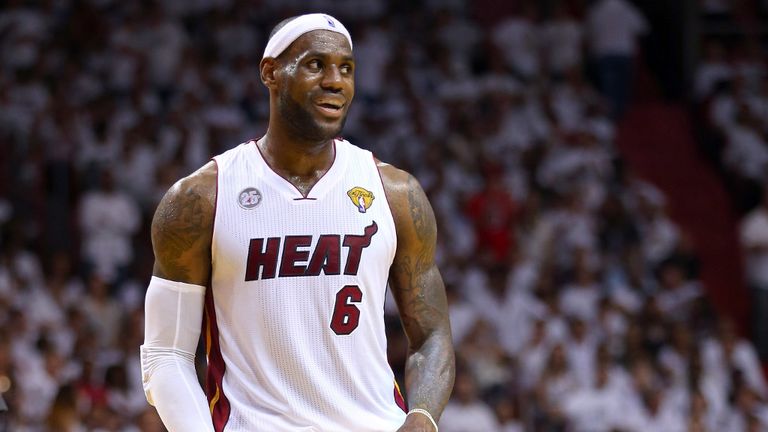 Forward James has led Miami Heat to back-to-back NBA Championships and is interested in helping Beckham set up an MLS team in the city.
James, a close friend of Beckham, is already a minority owner in Liverpool and admits he might further his involvement in the sport.
"There's some interest on both sides," he said.
"David has become a good friend of mine over the last few years. I think it would be great for this city to have a football club for sure. There's interest on both sides but it's preliminary talks."
Beckham spent a five-year spell with the Los Angeles Galaxy and his contract included an option to buy an MLS franchise at a discounted price after retirement.
The former England captain confirmed last month that Miami was his preferred destination and James believes the city would embrace a new team.
"The research is still being made out," he said. "I think it could be huge. You never know.
"I think this is a great town for soccer. There's a lot of soccer players, there's great youth soccer players here and people love the city as well. That definitely would help."
James invested in Liverpool in 2011 after partnering with the Anfield club's owners, the Fenway Sports Group, in a global marketing deal.
"I've grown a great interest in watching the game and learning the guys," he said. "It's a pretty intense sport. My kids love it as well.
"I've grown to the point where I know exactly what's going on when I'm watching the game."