Arsenal star Jack Wilshere wants to become a leader for the Premier League club
Arsenal ace Jack Wilshere admits he has ambitions to become captain of the club at some point in the future.
Last Updated: 19/11/13 7:18pm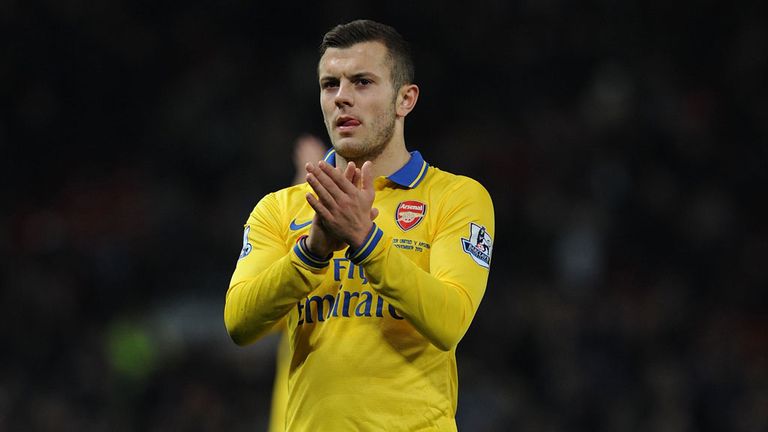 The 21-year-old believes he has taken on more responsibility in Arsene Wenger's side as he is one of the longest-serving players in the current squad after breaking into the first-team at the age of 16.
Wilshere feels he has matured as a person on and off the pitch and he is determined to become a leader in the Arsenal dressing room.
"I've grown up at this club and I have captained the club at under-16 level, under-18 level and last season as well I got the armband for 20 minutes or so [against West Ham in January] which was a nice feeling. I want to do that [be a leader] for this club," Wilshere told the club's official website.
"From the team that I first broke into a lot of them have gone so I'm one of the few who's been around, there's Bac [Sagna] as well but I'm one of the only midfielders who has been around for a while.
"Mikel [Arteta] came in, he was the captain at Everton and he's the vice-captain here and you can tell by the way he is off the pitch, even when he was injured he was in the dressing room and giving us support. I do feel a bit of responsibility but I have players around to help me."
Wilshere believes the current team spirit at the Emirates is the finest he has experienced during his time at the club.
"At the moment I would probably say it's the best atmosphere I've ever been in the dressing room," added Wilshere.
"There are some real characters in there, some funny guys and some serious guys, there are professional guys who want to get things done and don't like people being late, so everyone's disciplined."