England coach Roy Hodgson not tempted to call John Terry for World Cup
Roy Hodgson has dismissed the suggestion he may be tempted to lure former England captain John Terry out of retirement.
Last Updated: 20/11/13 3:42pm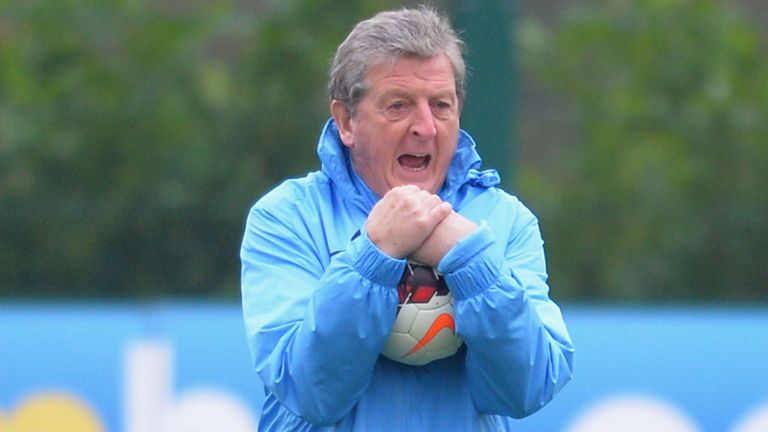 The 1-0 loss to Germany exposed more defensive deficiencies following Friday's 2-0 defeat to Chile - guaranteeing back-to-back defeats at Wembley for the first time in 36 years - but Hodgson insists he has faith in his new rearguard.
"We've moved on from that. John retired," Hodgson said. "We've qualified with our 10 matches and 10 matches with Gary Cahill and Phil Jagielka and we've seen a very good performance from Chris Smalling tonight.
"I think it's important that we continue along those lines, continue looking forward and that we don't start panicking and looking backwards every time we have a reverse."
Terry featured in all four of England's Euro 2012 matches under Hodgson before retiring from international football after winning his 78th cap in the World Cup qualifying win in Moldova last September.
The margin of defeat against the Germans in midweek could have been greater had Joe Hart, restored to the starting line-up, not pulled off a string of saves to keep the visitors at bay.
Hodgson added: "It's always disappointing to get boos, but there aren't many games where the home side don't get the result and then don't boo.
"I'm disappointed, it's not nice to lose, especially a second game at home. One can't be in any way satisfied. I'm not disappointed with the effort the players put in, the work rate and their application.
"We didn't play well enough, didn't win, and sent 85,000 people home disappointed.
"We're going to have to play better and win matches. Where the Germans were clearly better than us was in their passing and in their finishing around the final third. We let ourselves down in that area."
Hodgson singled out goalkeeper Hart for particular praise, with the recently-dropped Manchester City man putting his club woes to one side with a fine display.
He said: "I am delighted for him. He has come under a lot of criticism recently, so I was delighted he has repaid everyone's faith in him.
"We have always thought he was our goalkeeper and tonight I think he has proved that. He wasn't snowed under, but he did have some very important saves to make."
Reflecting on the two games, he added: "We've used a lot of players and I think it's been a positive exercise.
"We've learnt a lot, positively on some occasions and on others negatively, but I'm rather disappointed that people have come to watch us in these two games and we've not been able to send them home with a good result."
Hart was also supported by defender Jagielka who said: "I've backed Joe all the time, all the players have backed Joe all the time," said the Everton player.
"He's been in for some criticism, some of it a little bit harsh.
"But Joe's a big boy and that's the only way he can prove his critics wrong by making some fantastic saves.
"He won't be getting that many pats on the back from the lads because we expect him to do it."
Hart made a double save from Per Mertesacker and Max Kruse before the Arsenal defender headed in the solitary goal from a first-half corner.
Jagielka's defensive partner Smalling said: "I think he did very well tonight.
"He produced a couple of really good saves and bailed me out at one of the corners as well. I think he was terrific tonight."