Bundesliga: Bayern Munich chairman Karl-Heinz Rummenigge searching for a mole
Bayern Munich chairman Karl-Heinz Rummenigge has confirmed he is searching for a mole within the club.
Last Updated: 25/11/13 2:23pm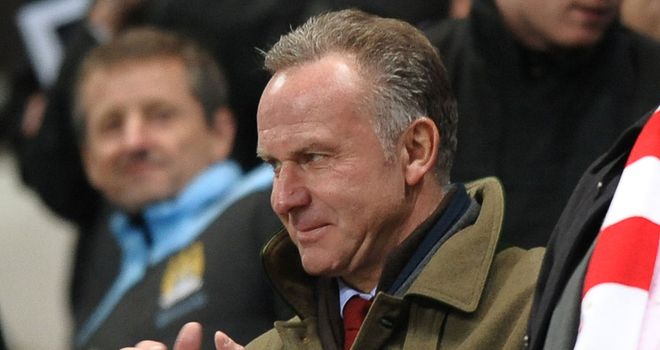 According to Bild, coach Pep Guardiola read the riot act on Saturday prior to the top-of-the-table clash with Borussia Dortmund, which the European champions won 3-0.
"Whoever it is, heads will roll," he is quoted as saying. "I'm going to throw that person out and he will never play under me."
Rummenigge on Sunday night confirmed Guardiola's remarks during the team meeting and that they are searching for the source.
"Of course something like this is not to Pep Guardiola's liking," Rummenigge told Sky television.
"The coach is training behind closed doors at times for a reason and it's obvious that it's not something which pleases anybody.
"Somebody clearly thinks they're gaining an advantage through revealing information.
"We're not going to consult with the NSA (National Security Agency) to find out via the United States who it is, but I would advise whoever it is to stop or else they're going to get in really big trouble, not only with Pep but with the whole club."