Manchester United boss David Moyes doesn't want Wayne Rooney to change
Manchester United manager David Moyes says there is no way he will be trying to change Wayne Rooney's playing style.
Last Updated: 27/11/13 11:05am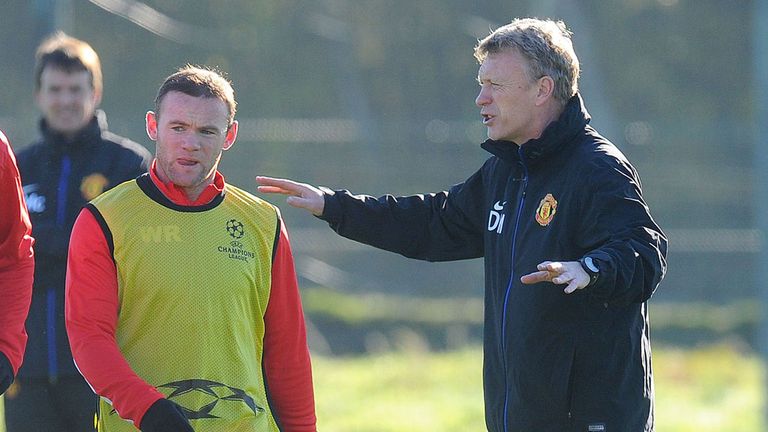 The England international has been in great form for United this season but was criticised at the weekend for kicking out at Cardiff's Jordon Mutch.
Rooney was yellow carded for the foul but many pundits felt he should have been dismissed and Moyes conceded that the striker was "probably a bit fortunate".
However, speaking ahead of United's UEFA Champions League game at Bayer Leverkusen, Moyes stressed that he will not be trying to rein in the natural instincts of his player, whose general disciplinary record has been much-improved in recent years.
"He is an aggressive player," said the United boss. "It is a big part of his game.
"He plays with his heart, as well as the skills he has got in abundance.
"That is the way he is and that is the way he was when he was a boy at Everton with me.
"That is what a lot of people have said might have been missing from his game last season but it is certainly not missing now. He has the hunger and desire back, he is committed for everything.
"I would rather have a Wayne Rooney that way than any other way.
"Everyone recognises the form he is in. He scored a goal again (at Cardiff) and made another.
"Maybe more attention has been drawn to something else rather than his goal or making another goal but the attention for all this season has been on his good form."
Top form
Rooney has not been sent off since seeing red in Montenegro when on England duty two years ago and his last United red card came when he received a pair of yellows at Fulham in March 2009.
Moyes has been delighted with the 28-year-old since taking charge at United and added: "Wayne Rooney's form and his attitude and his temperament have all been first class. I couldn't fault any of them.
"I want Wayne to have fire in his belly, he plays better when he is tough and aggressive. I don't want to change Wayne Rooney that's for sure.
"I don't want him to be kicking at anybody but I want him to keep being aggressive, I want him to keep challenging and running.
"At the moment we are seeing a really good Wayne Rooney who is in top form and scoring goals as well."