Transfer news: Joleon Lescott keen to stay at Manchester City
Joleon Lescott wants to stay at Manchester City but accepts he may have to leave if unable to secure a first team spot.
Last Updated: 30/11/13 9:28am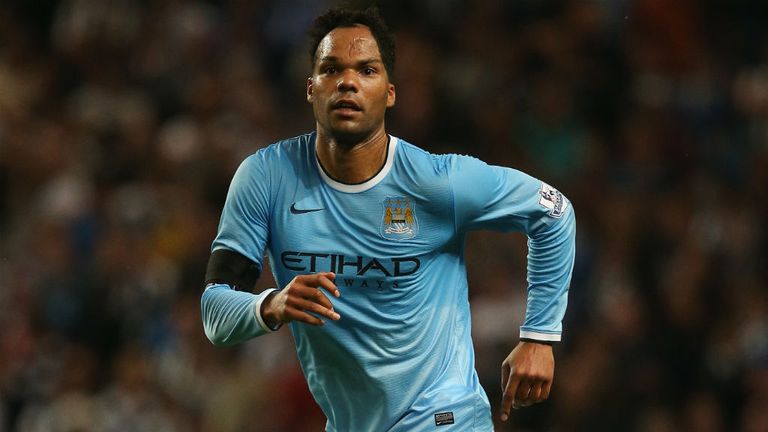 The 31-year-old defender has made just eight starts this season and, with his contract running out, is having to consider his future.
Lescott said: "I want to stay, that is the main thing.
"But the club have not approached me yet, so I don't know what the situation is with them.
"If I am playing for my future here, then great. If I am playing for it elsewhere, then so be it.
"I just know that every time I am out there, I have to perform at a level where top clubs would be interested in signing me."
Lescott joined City from Everton for £22m in 2009 and was a member of the side that clinched the Premier League title in 2012 but fell out of favour under Roberto Mancini last season.
New manager Manuel Pellegrini has also given Lescott only limited opportunities and Lescott added: "It does not look like I am going at the minute.
"I have not been in the last few squads, so it is going to be hard.
"But if I am playing for City and we are progressing in the Champions League and the title race, then there might be a place for me.
"I can't look that far ahead. No disrespect to England but my main priority is Man City."
"I have not given up. But I know that comes from playing for Man City, so the
faster I can get myself back in at City the better.
"I need to be given a fair opportunity. No-one can guarantee I am going to play every week but I would like to think that if I am playing and the team is playing well, then I can stay in the team.
"I just want to be treated the same as everyone else. So if I am playing and the team is winning, then I stay in the team."
"Realistically, there is only one place up for grabs when Vinny (Kompany) is fit.
"There are three of us for fighting for that but I am ready for the challenge."