Manchester United boss David Moyes says he warned Everton's Bill Kenwright
Manchester United boss David Moyes says he warned Bill Kenwright he would return to Everton for some of his players.
Last Updated: 04/12/13 6:54pm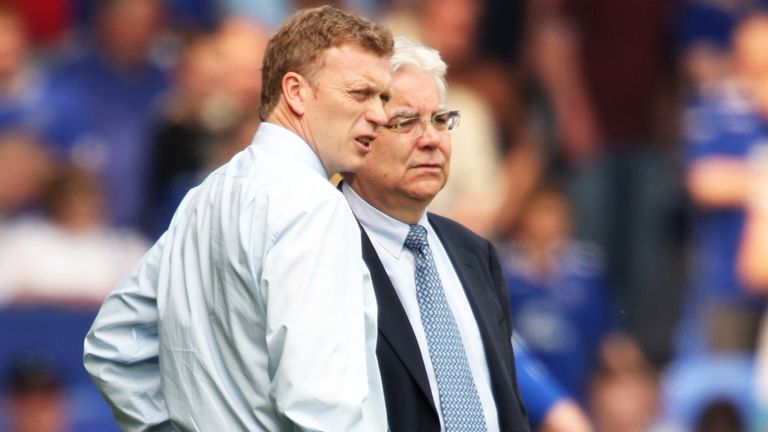 Moyes spent 11 years with Everton before leaving Merseyside to replace Sir Alex Ferguson at Old Trafford last summer.
Moyes angered Kenwright and Everton's fans by returning for Marouane Fellaini and Leighton Baines and offering what was perceived to be an "insulting" joint £28million bid.
And though Fellaini eventually made the move on deadline day for £27.5m, Baines remained, with Everton rejecting Moyes' final advances in the hours before the transfer window shut.
"Once I got the United job I discussed it with Bill near enough immediately," said the Scotsman.
"I said that there would be some players I would be interested in.
"Bill was well aware of it but obviously it was always going to be a difficult thing when it actually came to it."
In hindsight, Moyes recognises the situation might have been handled differently by all parties, which is just as well given it appears his interest in Baines remains.
"There were bits of it I would have liked to have done better but there were also bits of it as a whole I think could have been done better," he said.
"That is football. I speak with Bill Kenwright regularly. We both knew that this would happen but it is never that easy.
"But time moves on as well.
"Life is too short to hold any grudges.
"I had a great working relationship with Bill and the board of directors there and that is the way it remains."