David Moyes to check on Shinji Kagawa ahead of Manchester United's game with Newcastle
David Moyes will not know until Saturday morning if Shinji Kagawa will be fit for Man United's game against Newcastle.
Last Updated: 06/12/13 3:47pm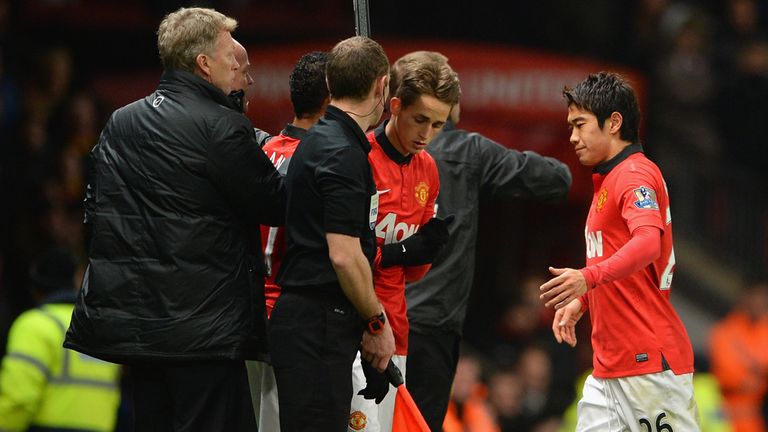 The Japanese midfielder has a bug and may miss the home clash with the Magpies, along with suspended Wayne Rooney and injured Robin van Persie.
Kagawa was substituted during the second half of United's 1-0 home defeat by Everton on Wednesday, which saw the reigning Premier League champions slip to ninth in the table.
The United boss said: "Shinji has a sickness bug and has been unwell.
"We need to see how he is on Saturday but he wasn't too good after the Everton game."
Regarding United's mid-table position following the defeat by Everton in midweek, Moyes added: "It was our first defeat in 13 games and we hope we can do something similar in the coming games.
"If the fans watched the game on Wednesday they'd still have belief.
"It can happen at any club and it has happened here. I hoped it wouldn't but it has.
"We had chances which we didn't take and the result could have easily been very different.
"So unless you're someone who doesn't understand the game much then you would have seen that."
And, looking ahead to the visit of the Magpies, he went on: "They (Newcastle) also had a defeat against Swansea but they have had four straight wins which is a great record to get.
"I know what it's like to try and win three or four games in a row, it's a hard thing to do in the Premier League, so congratulations to them.
"They come to Old Trafford and we're going to make it as hard and difficult for them as we possibly can."