Premier League: David Moyes says Manchester United fans will be patient
David Moyes believes Manchester United fans appreciate the bigger picture facing the club at the present time.
Last Updated: 09/12/13 12:40pm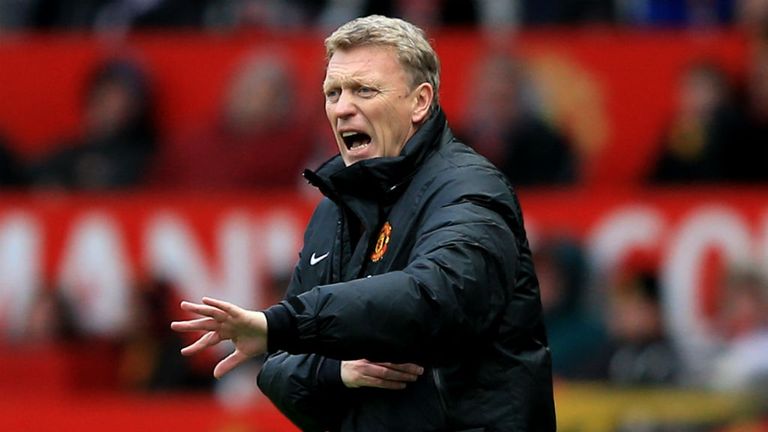 The Red Devils' 1-0 home defeat to Newcastle on Saturday was their fifth of the season so far in the Premier League, and the first time they had lost back-to-back top-flight games at Old Trafford since 2002.
The champions are 13 points behind league leaders Arsenal after 15 games and seven points away from fourth-placed Manchester City.
Moyes has stated that United are still title contenders, but on the field there has been slump in fortunes since he took the reins from Sir Alex Ferguson in the summer.
Various theories have been put forward, most significantly a perceived lack of quality in midfield.
Some fans have also started to question Moyes himself, although now the decision to appoint the Scot has been made, it is accepted he must be given time to make the decisions he feels are necessary to improve United's fortunes.
"They all understand it (the bigger picture)," said Moyes. "Most of them know exactly.
"Of course no-one expects Manchester United to lose games, no more so than me, but it is a fact and my job is to make it better.
"There will be [light at the end of the tunnel] because it is a transitional period and that was always going to be the case.
"I hoped it wouldn't have been as poor as it has been in the last few games. When I came here I knew it was never going to be easy and it's proved to be that way."
United complete their Champions League Group A challenge on Tuesday night when they host Shakhtar Donetsk, before returning to league action at Aston Villa on Sunday.
Moyes insists he will keep searching for a solution to United's malaise.
"We've got roughly the same squad that was champions last year," he said.
"We've not changed an awful lot in that period.
"I need to make sure I'm getting the best out of the players and we are performing as well as we possibly can.
"I do think we can play better but there were a lot of games last year where Manchester United didn't play particularly well and maybe, in a game like that, sneaked it with a goal."
What was also clearly noticeable on Saturday was that United failed to respond to Yohan Cabaye's opener in the manner most would have imagined.
Instead of hitting their opponents with an avalanche of attacks, the hosts meekly surrendered, despite Moyes' efforts to galvanise his team.
"I tried to chuck the kitchen sink at it," said Moyes.
"I tried to put Antonio (Valencia) on to go without a right-back and get Adnan (Januzaj) to come inside.
"We looked to try to find openings to give us a chance and we nearly put on as many attacking options as we could to try and get them."