New York City appoint Jason Kreis as their first head coach.
New York City have appointed Jason Kreis as their first head coach.
Last Updated: 11/12/13 9:37pm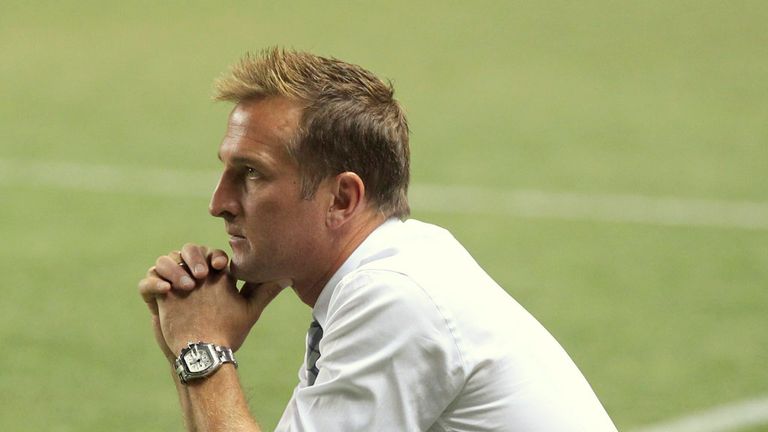 The team will not begin playing in Major League Soccer until 2015 but Kreis will begin his work next month by spending time with Manchester City.
He will work closely with head coach Manuel Pellegrini, Patrick Vieira and Txiki Bergiristain, the club's Director of Football.
Kreis, who spent nearly seven successful years in charge of Real Salt Lake before taking the New York job said: "I am looking forward to making my contribution to New York City FC from the very outset.
"The opportunity to develop the first professional club based in New York City was impossible to pass up as was the chance to immerse myself in the football operations in Manchester observing some of the leading figures in European football.
"There will be a lot to do before our inaugural season in 2015, but I'm confident that with the support teams in the City organisation, we will be well placed to hit the ground running."
NYCFC's sporting director Claudio Reyna said: "Jason is one of the true pioneers of Major League Soccer, and a leader any team would be proud to have at the helm.
"His skills and experience, together with his commitment to quality football make him the ideal choice to lead New York City FC in its first season and beyond. He has already left a historic mark on the league, both as a player and coach and we have every confidence in him continuing to do so at New York City FC."
The club's chief executive officer, Ferran Soriano, said: "We are delighted that Jason is joining us as our head coach. His experience in MLS speaks for itself and he will be able to add to that experience by working with our football team in Manchester during 2014.
"With the leadership of Jason and Claudio we are providing New York City FC with both top-level knowledge of soccer in the US and world class soccer know-how from Europe. This is the ideal platform for NYCFC to start. We are very excited."