Heather Rabbatts to lead new Football Association equality panel
FA board member Heather Rabbatts is to head up a 10-strong group aiming to increase inclusion in the game.
Last Updated: 16/12/13 9:55pm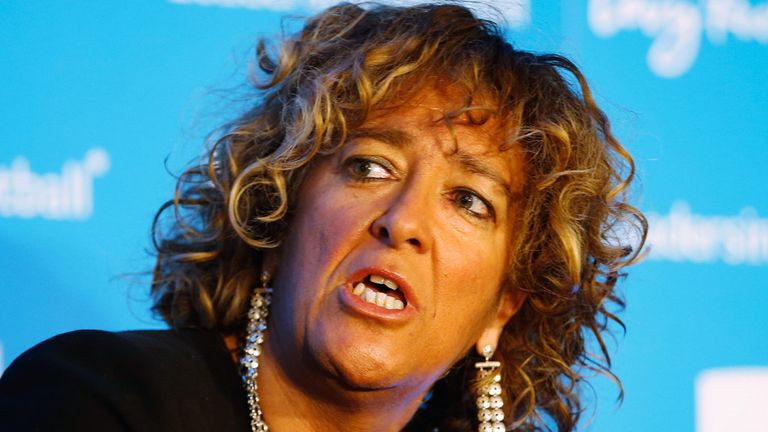 The new Inclusion Advisory Board (IAB) will focus on equality matters and is due to meet for the first time in January.
Rabbatts recently criticised the FA's commission for improving the England national team for its lack of diversity.
As well as providing guidance on equality within the game, the IAB will also monitor the delivery of Football's Inclusion and Anti-Discrimination Action Plan for 2013-2017, designed to tackle under-representation and clarify sanctions relating to discriminatory behaviour.
"This group is vital for meeting the future aims and ambitions of a modern FA," Rabbatts said in a statement on the FA website.
"We believe that we have a breadth of representation, skills and experiences that will give direction and guidance for the game."
Rabatts will be joined by former England and Chelsea defender Graeme Le Saux and ex-Derby player Michael Johnson.
The remaining members of the group are Shelley Alexander, co-founder of Women in Football, which seeks to support females working in football, and Joyce Cook, the founding managing director of the Centre for Access to Football in Europe (CAFE) and Chair of Level Playing Field (LPF).
Rimla Akhtar, chair of the Muslim Women Sports Foundation, and FA Council members Thura Win and Peter Clayton also join the panel.
Kick It Out's Football League Clubs' Development Officer, Rishi Jain, and Edward Lord OBE, chair of the London FA Inclusion Advisory Group complete the line-up.