FIFPro convinced of UEFA and FIFA support for transfer system overhaul
FIFPro's General Secretary says reforming the transfer system is the first step to ridding football of its problems.
Last Updated: 18/12/13 3:31pm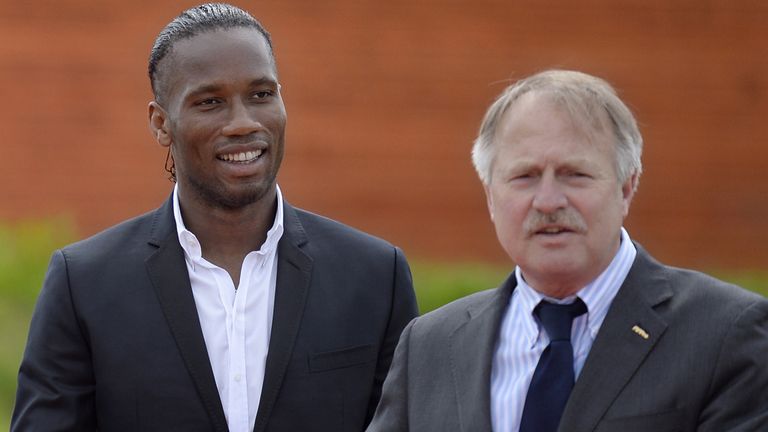 FIFPro General Secretary Theo Van Seggelen claims the current system, which was agreed in 2001, has proved to be ineffective over the last ten years and has given rise to exorbitant agents' fees, third-party ownership and match-fixing.
Van Seggelen insists the existing system must be overhauled to ensure football can overcome many of the problems that have crept into the game in recent years.
"We said in our statement we are always open for negotiations and we are at a certain moment where it is necessary to put pressure on the governing bodies to solve the problems we have in football," Van Seggelen said. "We think the transfer system is one of the reasons why we have these problems.
"We have concluded in the last 10 years that the new system has not functioned at all. It violates players' rights, it harms football as a sport, it harms the competitive balance, it harms football as a business, it harms the economic balance and it leads to abuse - agents' fees, third-party ownership and match-fixing.
"We would like to change agents' regulations which we are working hard on with all the stakeholders in football. We want to stop third-party ownership of players, which is the case in England and Poland - the only two countries in the world.
"We really want to do something about match-fixing and we also cannot accept any longer that over 20% of the players in the world are not being paid on time and in some cases are not being paid."
Van Seggelen insists players' rights need to be protected and he is convinced football's governing bodies understand that changes are necessary.
He explained: "We have to force the governing bodies to change the system in a way that players' rights are respected. That is what we want and that is what we'll be trying to force."
He added: "It's not about abolishing the transfer system. The consequences of the system are that a lot of money is going out of football - look at the development of third-party ownership of players you see that we cannot any longer accept this.
"This imbalanced situation has to be changed and I am convinced that UEFA, Michel Platini and even FIFA is realising that we have to do something about it.
"It's not that we are desperate but we have lost patience and for that reason we have decided to act like this and challenge the transfer system in a legal way."