Transfer news: Everton boss Roberto Martinez insists Leighton Baines is not for sale
Everton boss Roberto Martinez has warned Leighton Baines' suitors they do not need to sell him.
Last Updated: 22/12/13 12:22pm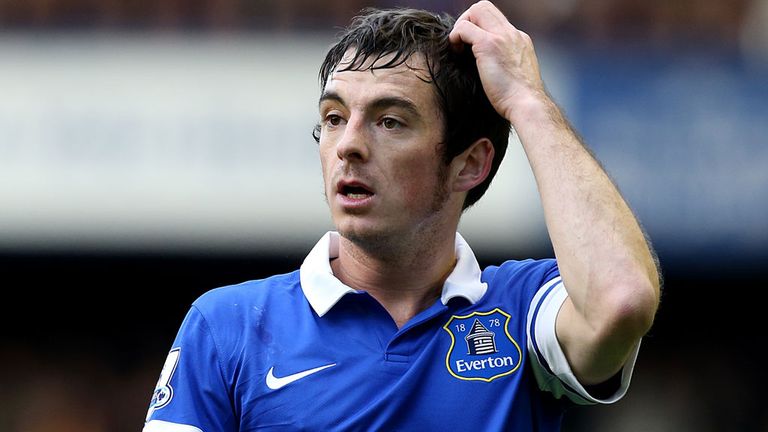 Manchester United have been linked with a new move for Baines in the January transfer window after seeing a bid for the England international rejected in the summer.
Baines is in the final 18 months of his contract at Goodison Park and it was suggested Everton were preparing to offer him a new deal to fend off any interest in the full-back.
Martinez says Everton are under no pressure to sell Baines and insists they would only consider selling him if their valuation of the player was met.
"If I want a player I need to match the valuation to then put the other club and the player in a situation to make a decision," Martinez told the Sunday Mirror.
"We have never been in a situation where the valuation has been matched with Leighton.
"As a club we don't need the money. We don't need to balance the books and that is a situation we wanted to have - to make football decisions, not financial decisions.
"We don't want to sell Leighton. When you are in a position when you have to bring money then are relying on what you can sell. We are not in that position.
"We're not in talks with him about a deal. We don't have to say it publicly but nobody is for sale."