Transfer news: PSG striker Zlatan Ibrahimovic understands Celtic allure
Zlatan Ibrahimovic can understand the allure of playing for Celtic, but thinks PSG will be his final club in Europe.
By Kent Hedlundh
Last Updated: 30/12/13 4:37pm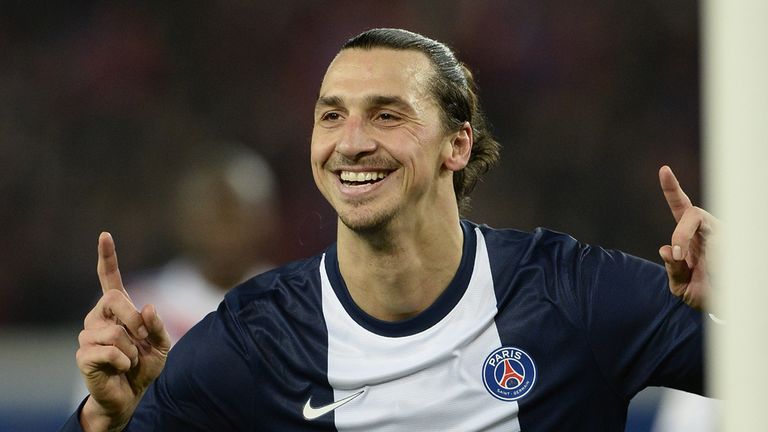 The Sweden international is being linked with a switch to Parkhead to finish his career following reports he discussed the club with former Celtic player and compatriot Henrik Larsson.
But the 32-year-old insists he is happy in Paris and a final move in his career could take him outside of Europe.
Regarding the allure of the Hoops, the Scottish Sun quoted Ibrahimovic as saying: "Celtic is a club with a big tradition and a place any top player would want to end their career.
"How could I say I wouldn't want to play for those fans every week?
"Henrik was good enough to play for any team in Europe.
"But after playing at Celtic Park it is easy to understand why he chose to stay there for so long.
"No player would ever want to leave playing in the stadium for those fans. It's a beautiful condition to play in.
"I have played in the biggest games in world football. But I have never experienced an atmosphere like I did at Celtic Park."
Truly right
But Ibrahimovic insists he is happy in Paris and could move outside of Europe if he was to leave.
In comments reported by Expressen, Ibrahimovic is quoted as saying: "I have got a contract until 2016 and I don't know whether I will continue to play any longer.
"It feels truly right to stay. That is why I thought it through carefully, the advantages and disadvantages.
"I am happy here in Paris. I continue to make progress and get to stay an additional year.
"This is probably my final club in Europe, then we will see. I might go somewhere else where the pressure is not as big.
"We will see who are interested and what feels best for both me and the family. For the family it is not the sport, but the life off the pitch that matters the most."