No FA verdict on Nicolas Anelka 'quenelle' investigation until late January
The Football Association does not expect to reach a decision in the Nicolas Anelka 'quenelle' case until late January.
Last Updated: 10/01/14 6:48pm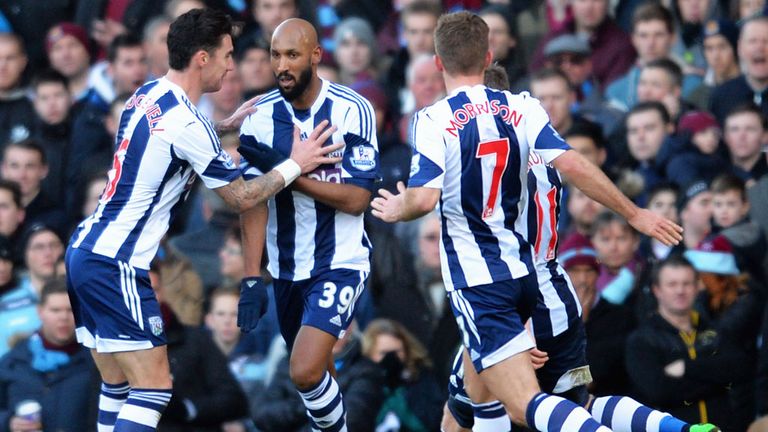 Anelka is still waiting to discover whether he will be charged over his controversial goal celebration at West Ham last month.
The 'quenelle', invented by a French comedian and friend of the West Brom striker, has been called anti-Semitic by French politicians.
But Albion are standing by Anelka, who strongly denies there was any anti-Semitic or racist motivation for his goal celebration and has called the gesture "anti-system".
And FA officials, who have been investigating the incident since December 30, are yet to decide whether Anelka's actions merit punishment.
A statement read: "The FA can confirm that its investigation into Nicolas Anelka remains ongoing.
"We are working with an appointed expert regarding the salient issues related to the 'quenelle' gesture.
"Whilst this work continues as quickly as possible, there will be no further update until Monday 20 January at the earliest."