Transfer news: Shakhtar Donetsk's Eduardo says he would return to Arsenal
Former Arsenal striker Eduardo has admitted that he would one day like to return to the club.
By Jure Bohoric
Last Updated: 14/01/14 10:48am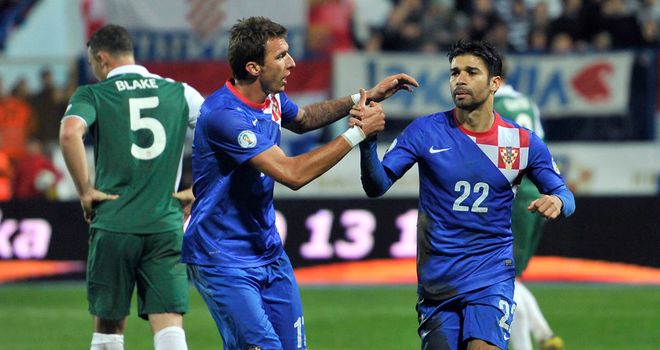 The Croatian international, who currently plays for Shakhtar Donetsk, has been linked with a move away from the Ukrainian side during the January transfer window.
And, speaking to Il Sussidiario, Eduardo refused to rule out a move to Arsenal in the future.
Eduardo said: "I do not know anything about it, other than what I read in the media.
"But of course, who would not like to go to Arsenal? Everybody knows that when I left, everything was done in a friendly manner.
"We are still friends and after leaving I spoke several times with Arsene Wenger. I still have many friends in London but of course this does not mean that I will come back to Arsenal."
Reports in Italy suggested that Serie A would be Eduardo's immediate choice and he had special praise for one club in particular.
Eduardo added: "I would like to play more because of the World Cup. Inter Milan are a great club with great tradition. Who wouldn't want to play for them?
"The Italian league remains one of the most difficult and it is always hard to play against all teams in Serie A."
Arsenal face Aston Villa at Villa Park on Monday evening.