Transfer News: Cardiff sign Mats Moller Daehli from Molde
Cardiff manager Ole Gunnar Solskjaer has confirmed the club have signed Norway international Mats Moller Daehli.
Last Updated: 11/01/14 10:13pm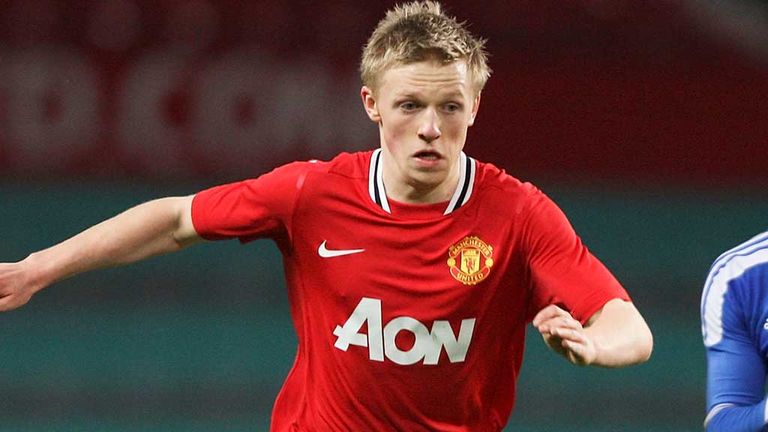 Solskjaer verified the deal following his team's 2-0 reverse to fellow Premier League strugglers at the Cardiff City Stadium.
The 18-year-old midfielder arrives from Molde, where he has impressed during his first season at the club.
Daehli is Cardiff's second signing this week, following compatriot Magnus Wolff Eikrem to the Welsh capital.
And, like the 23-year-old fellow midfielder, Daehli also spent some time with Manchester United.
Solskjaer did not reveal how much the teenager had cost, but explained Daehli rejected the chance to return to United, who had the chance to buy him back after selling him to Molde last summer.
"I am pleased to announce we have signed Mats from Molde, we had some competition and I'm glad to say he has chosen to come to Cardiff instead of going back to where he was before," said Solskjaer.
"He had talks with United, they had the option to bring him back as part of the deal with Molde but he has decided to come here and that shows his desire to do well here."
Solskjaer believes Daehli can become one of the best midfielders in the Premier League, and revealed he had been a target for his predecessor Malky Mackay.
"He is an outstanding talent. He will be 19 in March, he has just made his debut for Norway so he will give us energy, enthusiasm and good ball control," he said.
"I don't want to liken him to too many players and put pressure on him but he is a central midfielder, he likes to work between the lines and take people on. He is a player of the future. You see the Samir Nasris and David Silvas, in a few years you never know where Mats might end up."
He added: "I know about Mats and all the scouting reports here said to sign Mats Daehli. He has been scouted by the club before and they would have gone in for him anyway apparently.
"They had been watching him before, they went to the Norwegian cup final, they had seen him a few times, but obviously I did not need to go and watch him as I had worked with him close up."
Daehli put his decision to join the south Wales club down to the chance to continue working with Solskjaer after their time together at Molde.
"Of course it was difficult to say no to Manchester United," he said. "I had good years there but I wanted to play for this manager. He said he wanted to take me here. I am delighted to sign and I want to help the team."