Tony Gale looks at the contenders for England's World Cup squad
Tony Gale gives his verdict on who England manager Roy Hodgson should be taking to the World Cup.
Last Updated: 13/01/14 2:35pm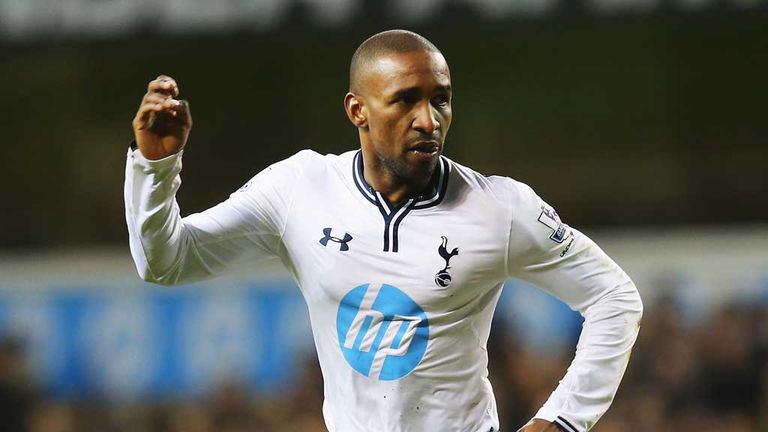 The former Premier League winner will take a look at the fringe players who have caught his eye and give his verdict on who Roy Hodgson should be taking to Brazil.
JERMAIN DEFOE (Tottenham)
TONY SAYS: I was at White Hart Lane at the weekend, where Defoe came off the bench to score against Crystal Palace. Defoe replaced Roberto Soldado after an hour and I think he had better movement and made more runs than Soldado.
I find it a little hard to believe that Spurs have let him go to Toronto. I know they bought Soldado last summer but I think they'd have been better off keeping Defoe.
As far as the England squad is concerned, I think Defoe would be a very big risk as he hasn't played much football for Spurs, and now he's going over to the MLS. When you look at the competition in the striking department, I don't think he's been a player that Roy Hodgson has fancied. He's an excellent player but I don't think he'll be in the squad.
Roy Hodgson prefers to play with just one up front and that would be a difficult role for Defoe. Pace will be key in Brazil but I think that will come from the wide players, with Rooney or Sturridge leading the line on their own.
ADAM JOHNSON (Sunderland)
TONY SAYS: Johnson was terrific against Fulham last weekend but he's got to do more than that. He's been on the missing list for Sunderland under a couple of managers. He came to the fore at Craven Cottage, scoring a hat trick, but has he done enough over the course of the season?
When he last wore England colours, I thought Johnson was excellent and was there to stay. But his attitude at Manchester City and the way he went off the boil was completely wrong. He has got a lot to do if he is to get on the plane to Brazil. First and foremost, he has to prove that his performance against Fulham was not a one-off.
I think Johnson is a terrific talent who has wasted his time in football so far. He has to keep Sunderland up and sustain that form until the end of the season.
AARON LENNON (Tottenham)
TONY SAYS: I've already said that pace will be important in Brazil and for that reason, Lennon would feature in my plans. When playing in the extreme heat in Brazil it's important that if we're playing deep, we hit teams on the counter. Lennon has great pace and is capable of making 70-yard runs from a deep position, as he showed during Spurs' win at Manchester United.
Lennon needs to add to his goals tally, as well as his assists and key passes, but that pace is vital. The injury to Theo Walcott has opened the door for him.
GARETH BARRY (Everton)
TONY SAYS: Barry has been in terrific form for Everton and has quickly settled into Roberto Martinez's formation. It has given him a new lease of life.
Barry scored a great goal against Norwich last weekend, in front of Roy Hodgon, but if he was in the England squad he would have a holding role, and there are so many quality players in front of him, such as Frank Lampard, Michael Carrick, Steven Gerrard and Jack Wilshere. It's going to be very difficult for him to break into the squad.
I'm a big fan of Barry but I think he's going to miss out. I just think there are too many players in front of him at the moment.
Tony Gale's England starting XI: Hart; Johnson, Jagielka, Cahill, Baines; Gerrard, Carrick; Townsend, Barkley, Welbeck; Rooney.
Watch out for Tony Gale's World Cup verdict every Monday on Sky Sports News