Premier League: Hull City fans group condemns Assem Allam's name change
A member of a Hull City fans' pressure group has told Sky Sports News that fans remain opposed to name change.
Last Updated: 15/01/14 2:41pm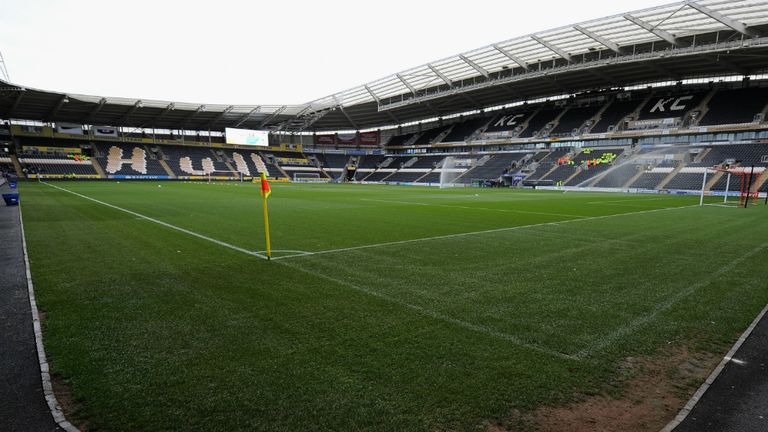 Hull City chairman Assem Allam has threatened to walk away from the club he has bankrolled over the past three years if he does not get the necessary backing to change the club's name to Hull Tigers.
The plan needs FA approval and fans' pressure group City Till We Die are unhappy with Allam's threat.
Frank Beill told Sky Sports News: "We regard our football club and its name, Hull City Association Football Club, as an essential part of the culture and fabric of our local community.
"In 2017 the city of Hull will be the United Kingdom's City of Culture. Our football club should take a full part in those celebrations despite it ignoring the City of Hull's campaign to achieve this special status.
"Our football club's present name is a 'brand' - for want of a better word - which has survived since 1904. In some of those years it has continued to exist despite severely adverse conditions. It has come back from the dead twice, mainly because the local and national communities wanted it to.
"The name of our football club should not be discarded as easily as the name of a chocolate bar or a kitchen cleaner for the sake of some pie in the sky quick fix. The name Hull City is an essential part of our community's identity in this country and the world.
"The proposed name change has been submitted to the FA without any consultation with our club's supporters despite requests for this to take place.
"Not one poll shows any significant measure of support for changing the name of our football club from the existing one. In fact, each one has shown quite the opposite opinion by large majorities.
"It is suggested that changing the name of our football club will raise its profile, especially in the Asian market, and create new revenue streams. However, there is no independent evidence to support this theory.
"Indeed, renowned marketing experts have said that such a move is unlikely to produce any extra revenue and may well cost the football club financially by alienating a large section of its existing customer base."