Transfer news: David Moyes says Man United fans should not get hopes up over signings
David Moyes says he is doing his best to sign new players this month - but admits fans should not get their hopes up.
Last Updated: 17/01/14 11:16pm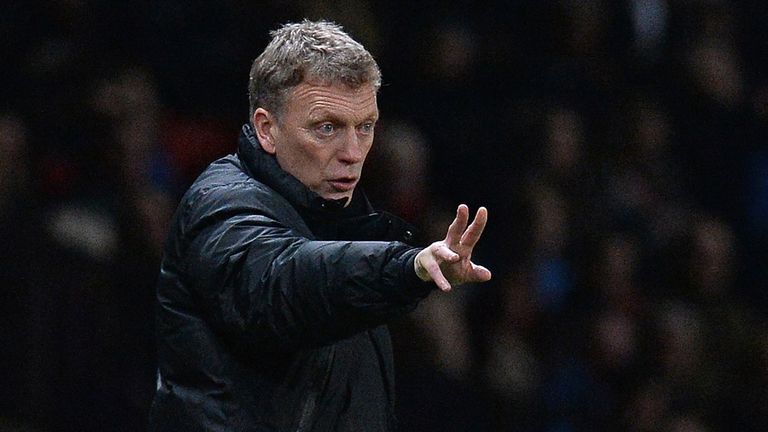 Moyes was spotted watching matches involving Juventus and Paris St Germain over the weekend.
And although he insists he was not on a scouting mission, the United boss confirmed he wants to bring in a couple of new faces this month if he can.
"We are looking really hard," he said. "As I have said many times, it is not a particularly good month to buy players.
"I would hate to get people's hopes up and end up with nobody. In the same breath we are certainly not sitting back and doing nothing, that's for sure.
"If we could pick up one or two players in this window we said we would try and do it."
United are believed to have had one attempt to sign Real Madrid left-back Fabio Coentrao knocked back and Moyes is now being linked with Benfica defender Ezequiel Garay.
But he admits new arrivals may have to wait until the summer.
"I can see it is a big task and a big job to get things the way I want it," said Moyes.
"Everybody recognises we have to make some changes. But that is not the reason for me globe-trotting all the time.
"I have always been an avid football watcher. I have always enjoyed going to games.
"When you are at a club like this, attention gets drawn to the fact you are there, then people make assumptions that you must be watching one player or another.
"But you don't always sign a player when you go to a game. In fact, you probably go to very few and do that.
"Maybe we are looking for the summer, not for now. The point is when you are at Manchester United you are in the spotlight wherever you go."