Premier League: Manchester United boss David Moyes lifted by Marouane Fellaini news
Manchester United manager David Moyes has been boosted by the news that Marouane Fellaini will be back next week.
Last Updated: 17/01/14 8:51pm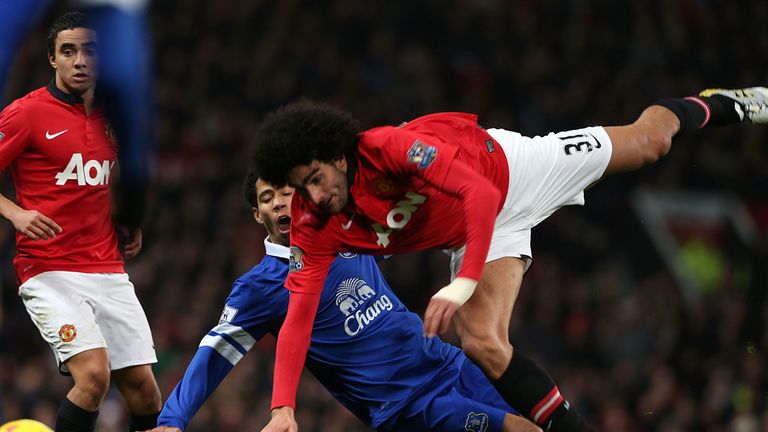 The £27.5m Belgian suffered a back injury last month and Moyes took the opportunity to send the midfielder away for surgery on a long-standing wrist injury.
Fellaini has struggled to make an impact since his summer move from Everton, and some fans have even questioned why the 26-year-old could not have played on with a light cast on his wrist.
Moyes says such a prospect was always a non-starter and has backed his summer signing.
"Fellaini will have the cast taken off his hand on Monday," Moyes told MUTV.
"It was a serious wrist injury which needed a major operation.
"It was bad. He had to make sure he got it sorted properly otherwise it might have affected him for the rest of his life.
"He has been able to do lots of running and lots of training but nothing with a football.
"Hopefully next week we will get him back."
The injury situatuion is improving for under-fire Moyes, with Wayne Rooney and Robin van Persie edging closer to a return and Phil Jones also expected back soon following a month out with a knee injury.