Premier League: Newcastle boss Alan Pardew defends club trip to Abu Dhabi
Newcastle boss Alan Pardew has defended the decision to take the squad to a warm-weather training camp in the UAE.
Last Updated: 21/01/14 11:01am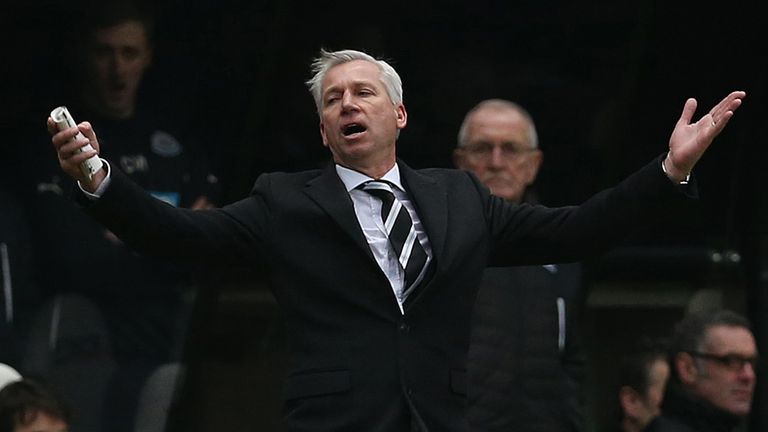 Critics have claimed that the trip will be more like a holiday for the players, with the early FA Cup exit presenting the club with an opportunity to give them a rest.
However, Pardew insists that he planned the trip well before the third-round defeat to Cardiff.
"It was scheduled in to give us a lift for the fourth round of the FA Cup," Pardew said.
"We used to do something similar when I was at Crystal Palace.
"It was already booked before we lost to Cardiff. Fans need to know that."
The Magpies' Premier League win at West Ham at the weekend came after four straight defeats had threatened to undo their impressive early-season form.
But Pardew insists the players won't be let off the planned training programme in the blistering heat of Abu Dhabi, despite getting back to winning ways.
"The players deserve a bit of sun," added the Toon boss, "but they're not getting a break because we've penciled in hard work."