Transfer news: Arsenal boss Arsene Wenger denies a deal is done for Schalke's Julian Draxler
Arsene Wenger has dismissed reports that they are about to sign Schalke winger Julian Draxler for £37m as "an illusion."
Last Updated: 25/01/14 4:12pm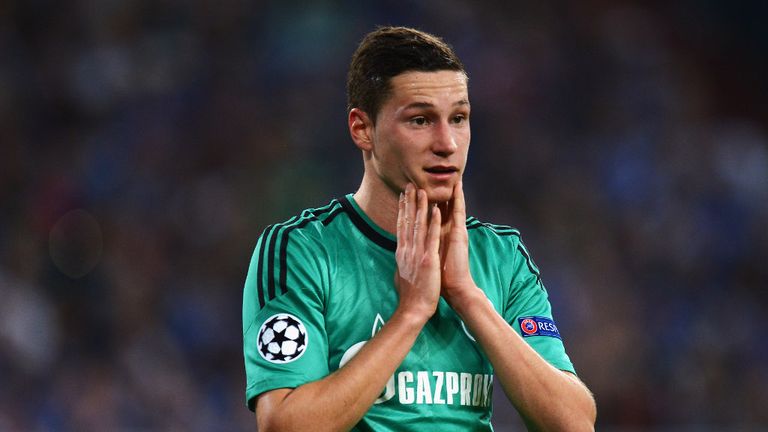 Wenger says he has more than enough wingers at the club and insists that he will not be signing Draxler.
Speaking after Friday night's 4-0 FA Cup fourth-round victory over Coventry, the Gunners boss denied a deal will happen.
"That is an illusion. There is nothing happening, honestly no," Wenger said. "We don't need to take players on the flanks - we have 17 players on the flanks."
Wenger has been critical of another £37m deal - the one which looks set to take Juan Mata from Chelsea to Manchester United.
He has suggested Mata's transfer was unfair as Chelsea have already played United twice this season and will not have to face Spaniard this term, unlike other title contenders.
Jose Mourinho dismissed Wenger's comments at his Friday afternoon press conference, saying the Arsenal manager is "always complaining."
The Portuguese also highlighted what he views as the Gunners' favourable fixture list.
Wenger responded: "Look at Christmas and you tell me who had the best fixtures.
"We played on Sunday against Everton, on Wednesday in Naples and on Saturday morning at Man City. So we do have not the same assessment on that front.
"What I said was not a complaint, it has nothing to do with Chelsea. It was just a suggestion of 'do you think it is right or wrong'.
"Everybody is free in life to have his opinion about people. I never speak about people. I speak about facts and ideas. Never about people."