Sunderland boss Gus Poyet wants Phil Bardsley to stay beyond the summer
Gus Poyet has told Phil Bardsley not to worry about his future as he wants to keep the defender beyond the summer.
Last Updated: 25/01/14 1:36pm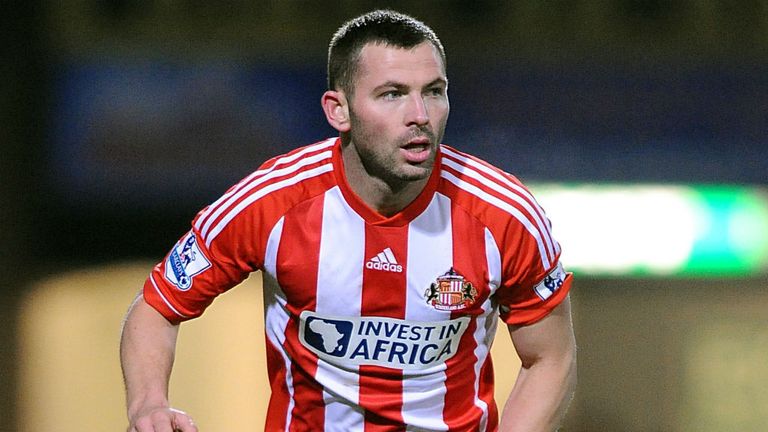 Bardsley's contract expires at the end of the season and it looked like his time at the club was coming to an end when he was frozen out by previous boss Paolo Di Canio after being pictured at a casino in May, before mocking the team on a social media site after their opening day loss to Fulham.
However, Poyet offered him a clean slate and the 28-year-old has re-established himself as a key member of the Sunderland side.
He scored against former club Manchester United in midweek as the Black Cats booked their place in the Capital One Cup final, and Poyet is now keen to sort out a new deal.
"It was a shame Phil's goal wasn't the winner in a way because that would have been a great story - with him being ex-Man United and the year he has had," Bardsley said in the Sunderland Echo.
"But it was still an amazing evening for him and I think it was very emotional for him.
"He cares very much for the team and I know he cares for the club and the supporters too, whatever has been said.
"When I first joined, he was being held separate from the rest of the squad - I gave him a chance but he had to take it, and he has done.
"Now he knows he has a real Premier League future, which is great, considering the situation he was in before.
"I would like to keep him at the club and I have told him so and I know he wants to stay too.
"So that is good news, it is a matter of agreeing where we are and doing that sort of thing, but I don't want him to worry about his future."