Premier League: Cardiff boss Ole Gunnar Solskjaer laments agents in football
Ole Gunnar Solskjaer has already made three January signings but has accused agents of scuppering further business.
Last Updated: 25/01/14 1:18pm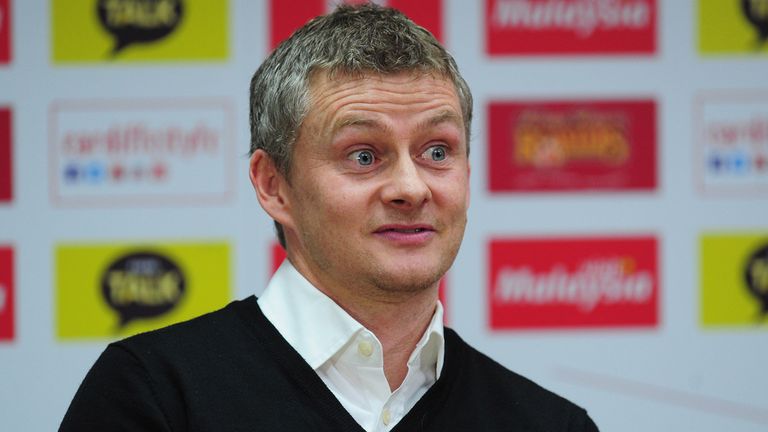 Solskjaer has already brought in the Norwegian trio of Magnus Wolff Eikrem, Mats Moller Daehli and Jo Inge Berge, while deals for Wilfried Zaha and Ivan Ramis are also reportedly in the pipeline.
However, Solskjaer claims further moves have fallen through because of unreasonable demands from both agents and clubs.
"We have been working here for more than three weeks and some agents are taking the p***," he said.
"Some clubs are taking the p*** because they think we have got X amount of money to give away. Of course we haven't.
"There are loads of players I have wanted and had a look at, but then you get the price tag is not realistic."
When asked in particular about the demands of agents, he said: "It could be that agents think we have shedloads of money and see we are bottom on the league, I don't know.
"But that's just the business of football with all the money that's in football, but you don't want to see the money disappear.
"You want all the money inside football. We do not have a bottomless pit of money. There are constraints. That's why some deals I have said no to because of the finances of them."
However, Solskjaer is hopeful of making further additions to his squad before the window closes next Friday.
"If I get any busier it will be a very busy last week," he said.
"We have got one or two bids in. The squad size is perhaps one or two down on what we want, but we have a couple of bids in and it's down to clubs, players and medicals to be passed."