Michael Laudrup says Michu will not start in the forthcoming derby with Cardiff
Swansea boss Michael Laudrup insists Michu will definitely not start the south Wales derby against Cardiff.
Last Updated: 29/01/14 4:25pm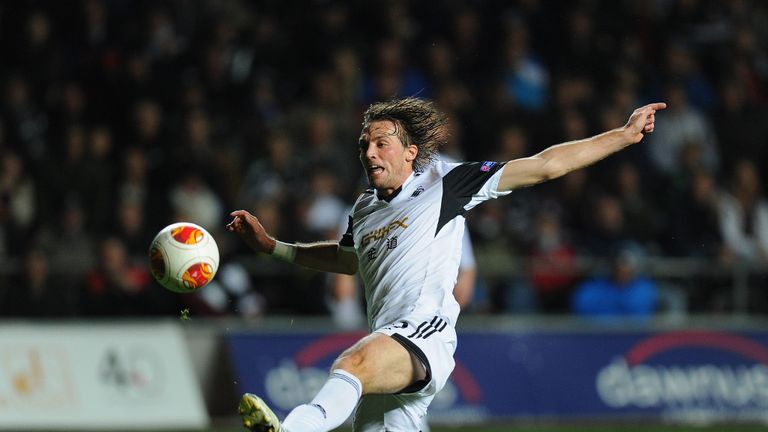 The Swans will look to avoid becoming the first side to lose both league meetings between the bitter rivals in the same season, having lost 1-0 at the Cardiff City Stadium in November.
Michu is recovering from a recent ankle operation and has stated his desire to play in the Liberty Stadium clash.
Laudrup has not ruled out the Spain international's participation, but he is adamant Michu will be eased back into the team, with Swansea facing a busy schedule in February.
"Getting him back would be like having a new signing," said Laudrup. "But we're not talking about a two-week injury.
"He had surgery at the end of December, before that he had an injury in the last derby on his other ankle, so he has been out for quite some time this season.
"We well know it is one thing to be fit, and another to be match fit.
"So I don't want to put pressure on Michu and say he will back in the derby and have everybody think he can play 75 minutes without a problem and be at his best.
"I think we can all agree what when we play Cardiff we will need everyone at their best and normally when you have players who have been out for quite some time you have to ease them back in.
"So even if he is fit to play it is not likely he will start. If he could play 15 or 20 minutes, I do not know.
"But we have a lot of games in Febuary with Stoke, Everton, Napoli, Liverpool and Napoli again.
"We have games every two or three days so there will be plenty of games for everyone."