Premier League: Tottenham goalkeeper Hugo Lloris targets Champions League
Tottenham goalkeeper Hugo Lloris has vowed to battle all the way to secure UEFA Champions League qualification.
By Patrick Haond
Last Updated: 09/02/14 11:30pm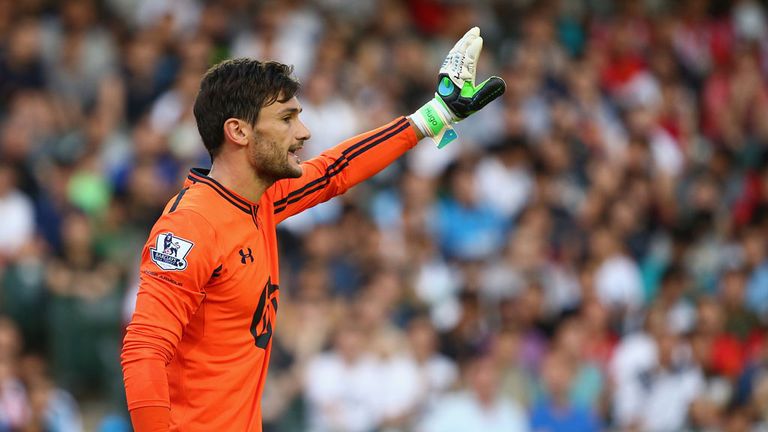 Spurs are currently sixth in the table, three points adrift of Liverpool in fourth, but have the worst goal difference of any team in the top nine.
Heavy defeats at the hands of Manchester City both home and away and the 5-0 north London rout by Liverpool have left Tim Sherwood's side at a disadvantage to their rivals.
Lloris expects that the fight for the top four will go down to the wire, with Spurs, Liverpool, Everton and Manchester United all battling it out behind the current top three of Arsenal, Manchester City and Chelsea.
He told Canal Football Club: "I am lucky to play in a competitive team, but there are six or seven clubs fighting for Champions League positions.
"This season teams will need a very high number of points for those positions, but it remains possible for us.
"We are in a difficult situation with our goal difference, but we will fight until the end.
"It doesn't change our ambition, even if it is a bit more difficult for a team in competition for a top-four finish."
Spurs suffered a 5-1 defeat against Man City last week as they were made to pay a heavy price for the harsh dismissal of Danny Rose, with the defender's red card subsequently overturned on appeal.
Lloris added: "We know the characteristics of the Premier League - games can be very open. Against City there were also some decisions that were not to our advantage.
"When we were down to 10 men, our desire to score opened gaps and against such good players it is fatal.
"But I feel fine both mentally and physically. You can't summarise the season with the three heavy defeats we have suffered.
"There is no room for doubt. We quickly turn the page."