Premier League: Hull City fans put case to FA over proposed name change
Hull City supporters' group City Till We Die want the FA to reject owner Assem Allam's proposal to rebrand the club.
Last Updated: 04/02/14 7:05pm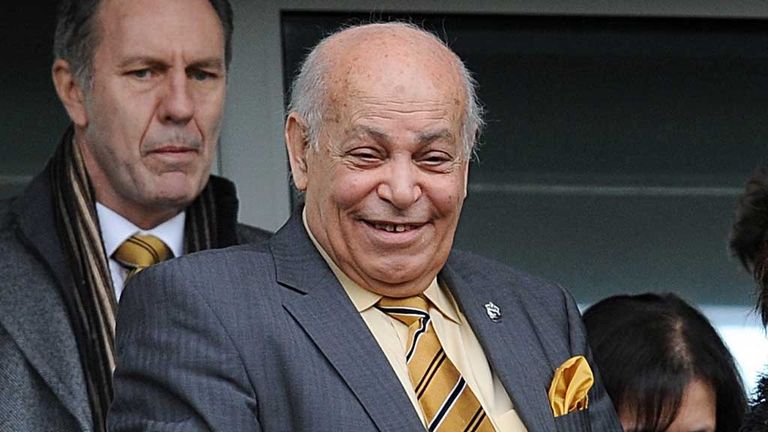 Local businessman Allam has angered many supporters with his plan to rename the club 'Hull Tigers', a move that would see them cease to operate as 'Hull City AFC' after 110 years.
Allam insists rebranding the club would boost the club's international status and revenue streams but CTWD dispute that claim and put their case to the FA in a two-and-a-half-hour presentation to the governing body.
A 21-page submission outlined their opposition to Allam's controversial plans and invited the FA to take a moral stand on the issue.
"This is a pivotal moment for English football," the document read.
"The FA decision makers can become the heroes that protected the national game. Or they can usher in a new era where money and ego matter more than anything else.
"Today's members of the Football Association are the fortunate ones - they have the chance, right now, to make a statement that will protect the unique selling point of English football - its history, its culture and therefore its success.
"This decision is pivotal to English football - exercise your choice wisely, with an eye on the future as well as an appreciation of the present."
Whilst stating their opposition to Allam over the name of the club, the group were keen to recognise the commitment made by him since he took over at the KC Stadium.
"Hull City's owner, Dr Assem Allam, has proved to be a tremendous owner since buying the club in 2010," it continued.
"Already a notable philanthropist in the Hull and East Riding area, he saved the club from near-inevitable liquidation by loaning tens of millions of pounds of his own money, then invested further to help elevate Hull City to the Premier League.
"The man can be regarded as a City (and city) hero. In this context, his insistence in pursuing a name change is all the more puzzling.
"We are experiencing our most successful years in our history...and we are experiencing them as Hull City AFC."