Premier League: Arsenal boss Arsene Wenger ready for title fight ahead of vital month
Arsene Wenger wants Arsenal to show that they have the quality to win the Premier League.
Last Updated: 07/02/14 11:00am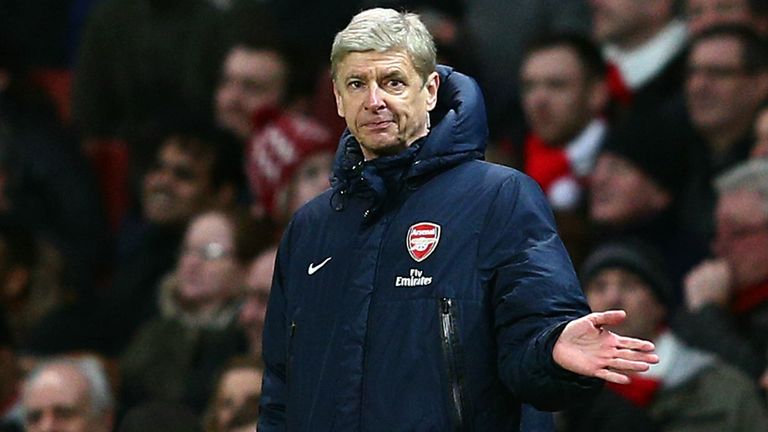 Arsenal currently lead the title race by two points with just 14 matches remaining this season, but Manchester City and Chelsea remain the two favourites to become champions and Wenger accepts that some people still have their doubts about his side.
The Gunners boss also acknowledges that the pressure will increase with each game but he is relishing the challenge and hopes to extend a fine run of form at Liverpool on Saturday.
"We want to convince people that we have the quality," said Wenger, whose Arsenal team also face Manchester United in the league next week, followed by an FA Cup clash at home to Liverpool and the first leg of their UEFA Champions League tie against Bayern Munich.
"When you're in a good position to fight for something then the closer you get to the end, the more vital each game becomes. We have fought very hard to be in this position so let's enjoy it and give it our best.
"It is a good moment for us to win a big game because we have a tough month.
"At the moment we are on a good run and the best way to continue that is to keep the confidence level high and stay in a strong position in the Premier League."
Manchester City missed the chance to go top on Monday when they were beaten at home by Chelsea, and Wenger has challenged his players to remain consistent.
He said: "There is no invincible team because there are so many quality teams in the Premier League.
"It shows how close you must be to your best in every game in order to win the title. We have a policy to just take care of the next game because the confidence of the players is so important."