Rafa Benitez believes clubs must do their research before January transfer window
Former Liverpool manager Rafa Benitez says that clubs must do their research in advance of the January transfer window.
Last Updated: 07/02/14 2:54pm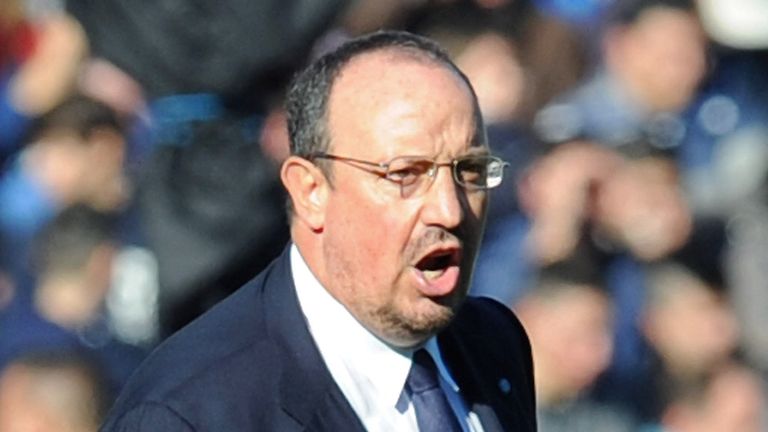 Benitez, who is currently in charge of Serie A side Napoli, has shed some light on some of the problems managers face during the window and explained why the loan market is so important.
In his column with The Independent, Benitez said: "In Serie A, 76 per cent of transfers were loans. There are specific reasons for that.
"Firstly, the acquiring club can get to know the player and see if he will adapt to the style of the team. Secondly, the 'releasing' club loses the wages.
"We've seen an economic crisis which affects the ability of clubs to spend, in some of the continental countries. I know there has been talk about austerity economics in England and elsewhere and we can say that loans are an idea for times of austerity."
Benitez also spoke about the impact signing a player during the January transfer window can have on the club the player joins.
He added: "Sometimes we find that the market can have a negative effect on the squads we are trying to take through the mid-point of the season.
"Everybody is nervous. The players think maybe a new player will come into their position or maybe an offer will come in for them. It makes people feel insecure and that's why I think the best way to organise the market would be to keep it short and quick.
"Maybe just a time in the summer [when players can move on], which ends on the 10th August before the season starts.
"But, we did have some very good buys in January at Liverpool, including Daniel Agger and Javier Mascherano, and the key to buying Mascherano was knowing him. I knew him from when he was at River Plate, in Argentina, and I was trying to buy him for Valencia."