Premier League: David Moyes coy on Rio Ferdinand and Patrice Evra's futures
David Moyes is staying coy on whether Rio Ferdinand and Patrice Evra will quit Old Trafford at the end of the season.
Last Updated: 08/02/14 11:54am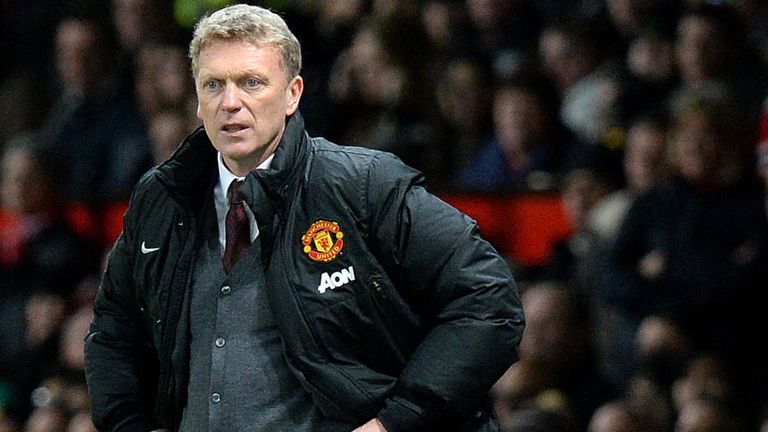 Vidic confirmed earlier this week he was leaving United this summer when his contract expires and Ferdinand and Evra are expected to follow suit when their own deals come to an end.
Moyes has refused to confirm whether he will be forced to replace the three experienced defenders next season, but the Scot hopes he will be given time to bring in replacements should Ferdinand and Evra follow Vidic through the exits.
"It [losing three senior defenders] could have happened at any time," Moyes is quoted as saying in the Daily Mirror. "They're great pros, working hard and still here. With two of them it's still hypothetical. Vida has made his decision, he wants to be straight and stop speculation.
"I speak with Patrice a lot and I know the people he works with. There are things in place and we'll tell you when we want to.
"He's a great role model, a great figure in the dressing-room and he's been a great player for United. His type is the type we want to bring to the club and have at the club.
"Time is the one thing [you need]. You hope in time we'll have a side that competes."
Meanwhile, Moyes believes the current crop of central defenders at the club can fill the void left by Vidic's departure.
Jonny Evans, Phil Jones and Chris Smalling are all expected to battle to replace Vidic, and Moyes will give the young trio every opportunity to prove their worth.
"People who know football will tell you centre-half is probably the toughest position," said Moyes.
"I even think it is harder to play centre-half than goalkeeper now.
"The movement and quality of the centre forwards means it is very difficult to play a young centre-half.
"We are trying to nurture one along and bring them into the team.
"Phil Jones, Chris Smalling, Jonny Evans are already here. We will give them an opportunity to show what they are capable of."