Graeme Le Saux insists it is too soon for Southampton's Luke Shaw to move to Chelsea
Former Chelsea defender Graeme Le Saux believes it is too soon for Southampton's Luke Shaw to move to Stamford Bridge.
Last Updated: 13/02/14 12:18pm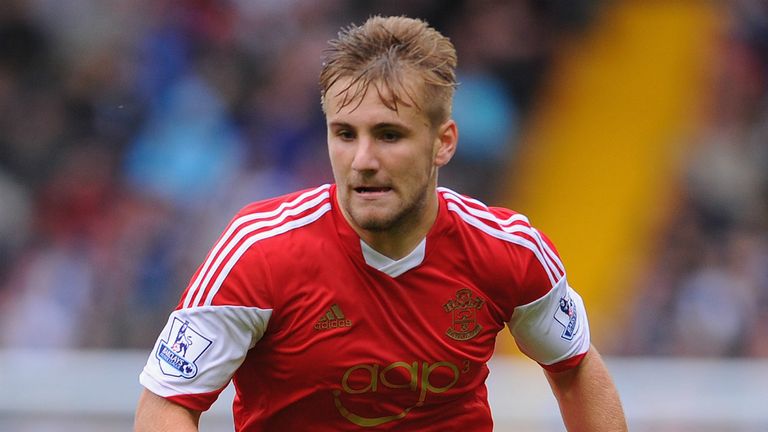 Le Saux, who played for both clubs during his illustrious career, reckons the 18-year-old should continue his development at St Mary's.
Left-back Shaw has been linked with a move to his boyhood team as long-term successor to Ashley Cole, and he is in line for a call-up for England's friendly with Denmark next month.
Le Saux has been impressed with the Saints player and he is confident Shaw has the attributes to go to the top of the game.
"I've been watching him play quite a lot," said Le Saux. "He has the qualities of an attacking full-back who has a lot of pace and a lot of energy.
"His defending is getting better as he gets more experienced.
"He's still very young and the more experience he gains for his club and at under-21 level, I feel that he's in the right place at the moment and his development is crucial."
Cole's influence has waned in the last year, and he is currently second-choice left-back for Chelsea and England.
Le Saux feels it was inevitable age would impact on Cole, with the 33-year-old overtaken by Everton's Leighton Baines in the national team.
"I would pick the player that is in form, playing regularly and deserves it on past performance for England," Le Saux added.
"When you look at Ashley Cole you think of the high standards he's set himself over his career and when I've seen him play he doesn't look as sharp as he had done before.
"Inevitably after playing so many games and getting older, it does take a bit longer to recover from injuries and to maintain a level of fitness for that position, marauding forwards like he does.
"Maybe he's not able to play quite so many games. For Ashley Cole it's important he maintains his levels in training and when he plays.
"He's a fantastic professional, in terms of his attitude, and he has to maintain his focus."
Southampton assistant manager Jesus Perez has confirmed England boss Roy Hodgson has been monitoring Shaw, who could join team-mates Rickie Lambert, Adam Lallana and Jay Rodriguez at the World Cup in Brazil this summer.
"We don't know what Hodgson is thinking about in terms of the squad," said Perez. "We know he has followed our team often - he is at St Mary's or when we play away - so he knows perfectly our players.
"It is going to be great news if some of our players will go to Brazil, but the most important thing is now: let the players play and be relaxed. They are getting all they deserve.
"Luke Shaw is a quiet player with great quality and just with his job and his performances I think he will deserve everything. I don't know if it will be now or not, but his future is massive."