PFA counselling network helping footballers with issues like depression
Sky Sports News has learned that the PFA have worked with almost 150 footballers suffering from issues like depression.
Last Updated: 14/02/14 11:30am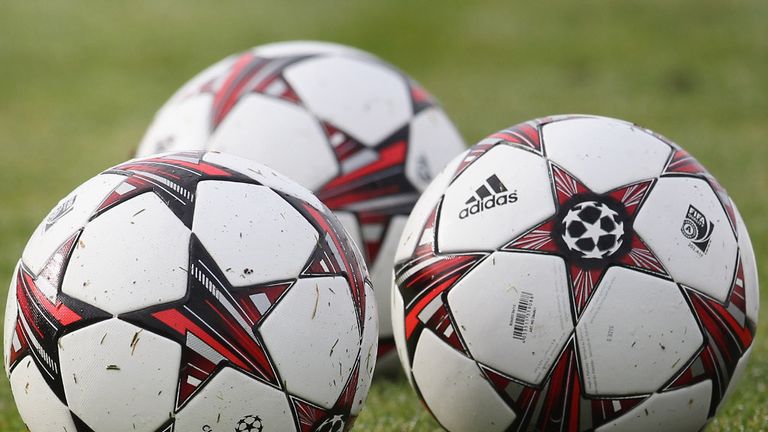 Historically, footballers have suffered in silence because of a perceived stigma attached to speaking out, but Wales manager Gary Speed's death in 2011 has increased awareness of the problems faced by many current and retired players.
Charlton manager Chris Powell believes depression can affect players at any level of the game.
"It doesn't matter what level you play at," Powell told Sky Sports News. "People will always say that Premier League players are OK but it is the same at all levels.
"You have to play under pressure and sometimes you feel very alone. You may not be involved in the team, you may be suffering personally with certain issues so it is very important that it is highlighted and people know what is going on."
Addicks player Andy Hughes feels attitudes towards depression within football are changing but still more needs to be done to help those suffering.
"I've got a friend who is depressed because he has finished the game and has gone from earning good money to earning no money," said Hughes. "He sits and thinks about all the things he used to do.
"People are trying to handle things a lot better than they were 10 or 20 years ago but we need people outside of football to help because it is not easy.
"You go from playing every week - whether you are a 35-year-old professional or a 17-year-old getting released - to getting told you have no future."
Club chaplains are also now working with 69 the 92 teams in England and Wales. Most are volunteers, supported by the Football League, Premier League and the PFA. They work with all players regardless of their faith.
Matt Baker, Pastoral Support Director for Sports Chaplaincy UK, says: "It's a very big part, working with the academy boys - it's important because a number of those boys will only be here for a couple of years and then be released.
"That can throw up all kinds of issues and they need the support as they work through that and they're starting out in this football industry and that can be quite a cultural shock and so for us to be there to offer that support is crucial."
The chaplaincy service has helped Charlton right-back Jordan Cousins after his mother was diagnosed with cancer - she is now in remission - but he believes there should be even greater support.
"I've been through a situation myself because my mum fell to cancer," he said. "I was depressed so I went to Matt but obviously if there's other people about in the future it will be even better."