FA Cup: Manuel Pellegrini keeps faith with Man City squad and tactics
Manuel Pellegrini has not lost faith in either his squad or tactics, despite poor results against Chelsea and Norwich.
Last Updated: 15/02/14 5:19pm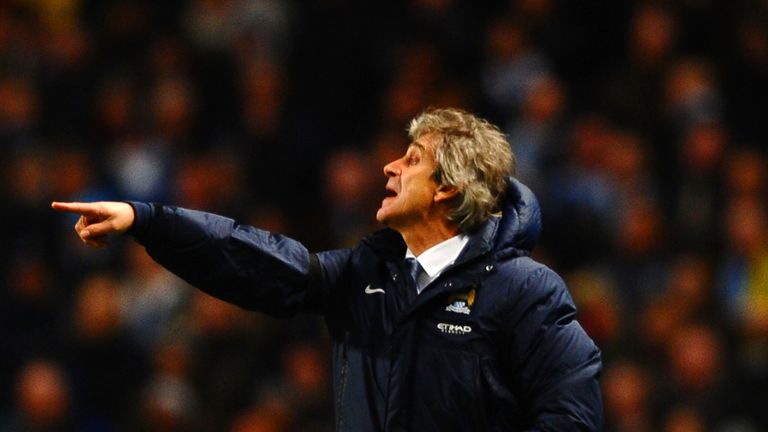 The Citizens followed a rare home defeat by the Blues with a goalless draw at Carrow Road last week.
But ahead of Saturday night's FA Cup fifth-round home tie against Jose Mourinho's side, the Chilean said: "I am absolutely sure that in the previous game (with Chelsea), it was not a problem with tactics.
"The squad had a lot of changes and we had three or four clear chances before they scored.
"If we'd scored, we could have scored again. The goal they got, he (Branislav Ivanovic) does not find it easy to shoot with his left foot - but he did it in that game.
"If we'd scored first, the result could have been different but the tactics would have been the same.
"If we scored one goal, we'd have drawn that game. If we'd got one against Norwich, we'd have won it.
"I repeat, I will continue to think exactly in the same way - it's important to score and defend well."