Chelsea's Eden Hazard aims to reach level of Lionel Messi and Cristiano Ronaldo
Eden Hazard has thanked Jose Mourinho for his praise but wants to reach the level of Lionel Messi or Cristiano Ronaldo.
Last Updated: 15/02/14 12:43pm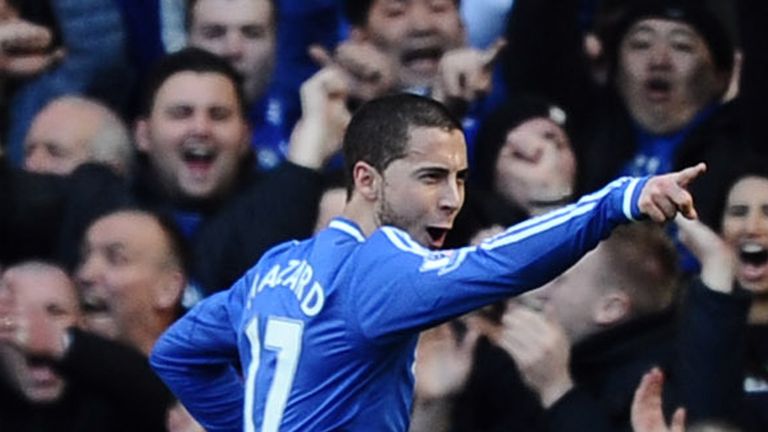 Chelsea boss Mourinho has described Hazard as 'probably the best young player in the world' after a series of sparkling performances in the Premier League this season.
The 23-year-old recognises that such an endorsement shows he is making good progress, but he now hopes to keep improving.
"I'm very happy because it's very pleasing when it comes from him," said Hazard.
"But I hope eventually people will drop the word 'young' because that will mean I have moved up.
"To get to the level of Ronaldo or Messi I have to work extremely hard because those players are are on another planet."
Chelsea are still in the hunt for three trophies and Hazard is excited about the challenge ahead.
Speaking at Chelsea's Asian Star Initiative, he told the BBC: "There is a great atmosphere at the club but we're not getting carried away because big games are ahead."
Hazard has also revealed that his hero as a child was Zinedine Zidane, and he has modelled parts of his game on the French legend.
"My idol growing up was Zidane," said the Belgian.
"I'd have loved to have kicked a ball about with him when I was a kid."