Hull City: Fans group 'welcome' news of hike in season ticket prices
Hull fans group 'City Till We Die' has welcomed news that the club may increase season ticket prices for next season.
Last Updated: 21/02/14 10:53am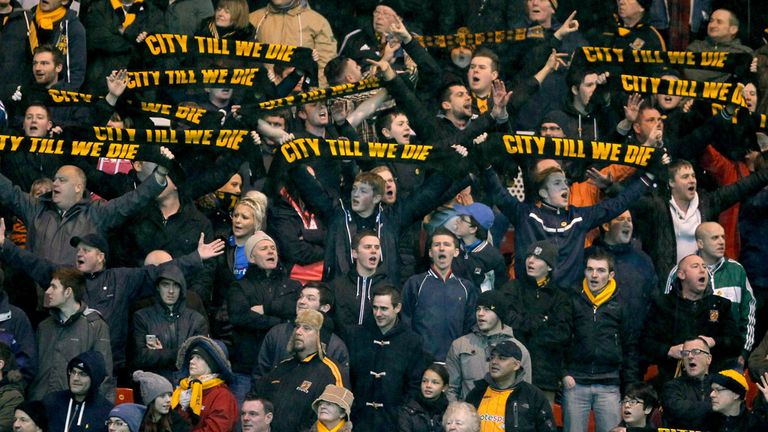 The group are interpreting this as a sign of renewed commitment from the club's owner Assem Allam.
Price hikes are not usually seen as good news among supporters but CTWD believe that the Egyptian may not now go through with his previous threat to walk away if the Football Association reject his application to rename the team Hull Tigers.
Allam insists a rebrand would attract fresh commercial deals to the club and is said to see a hefty rise in season tickets as a way to mitigate a lack of new investment should the FA rule against him.
City Till We Die, who do not think the renaming of the club to Tigers is a positive move, are broadly supportive of his ownership.
A statement from the organisation read: "We are pleased that the Allam family
are planning for their ongoing stewardship of Hull City AFC in the event that the FA rejects their name change application.
"We remain open to helping find viable solutions to make the club self-sufficient.
"The decision on the name change proposal is now in the hands of the FA. We assume that the club will have made details clear to the FA of any thus far undisclosed link between potential sponsorship deals and a change of playing name in their submission.
"CTWD has faith in the FA's ongoing consultation and has undertaken not to comment on the investigation. We respect the FA process and await their decision."
The FA is expected to make a ruling on the case in April.