Serie A: Juventus midfielder Andrea Pirlo wants to sign a new contract extension
Italian midfielder Andrea Pirlo has reaffirmed his desire to sign a new deal at Juventus.
By Nadia Carminati
Last Updated: 23/02/14 8:56pm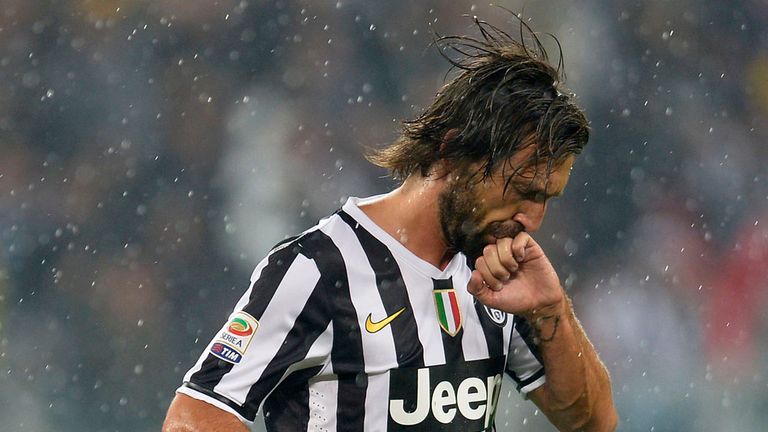 The 34-year-old is out of contract at the end of the season and has been linked with a move to Spanish giants Real Madrid, as well as a return to former club AC Milan.
However, Pirlo insists he is committed to Bianconeri and is hopeful that an agreement can be reached which will secure his future at the club.
"We have spoken and we will meet again to discuss everything," he told La Stampa.
"We have a lot of matches to play and we must focus on them. But there are a lot of reasons to stay at Juventus. They are growing and here, it is possible to achieve your aims.
"Real Madrid? I've never spoken to them. I talk with (Madrid manager) Carlo Ancelotti, but we talk about other things. I feel good here."
"Would I go back to Milan? No, not now. I did what I had to do there," he added.
"I'm happy to be at Juve. I think that players don't have to go back to where they once did good things. I hope to remain here."