Premier League: West Brom forward Nicolas Anelka's disciplinary hearing continues
West Brom forward Nicolas Anelka's disciplinary hearing into his alleged anti-Semitic 'quenelle' salute will continue.
Last Updated: 26/02/14 9:46am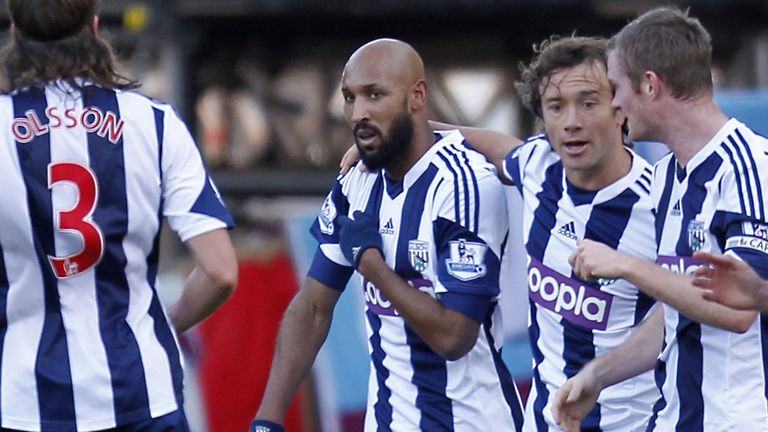 The independent regulatory commission's hearing, which is taking place at an undisclosed location, is expected to be completed by the end of the week.
West Brom's French striker faces a minimum five-match ban under the Football Association's new anti-discrimination rules.
Anelka has been charged by the FA with performing an alleged anti-Semitic gesture during his club's match against West Ham on December 28.
The 34-year-old has denied the salute was anti-Semitic and requested a personal hearing.
Anelka was charged last month with an aggravated offence after making a gesture that was judged to be "abusive and/or indecent and/or insulting and/or improper".
The aggravated breach was that it included "a reference to ethnic origin and/or race and/or religion or belief".
A definitive decision is expected one way or another by Friday.
Follow Sky Sports News to find out the FA's decision as soon as it is known