Champions League: Petr Cech knows Chelsea must be on guard against Didier Drogba
Chelsea goalkeeper Petr Cech has urged his team-mates to be on their guard against returning hero Didier Drogba.
Last Updated: 26/02/14 9:26am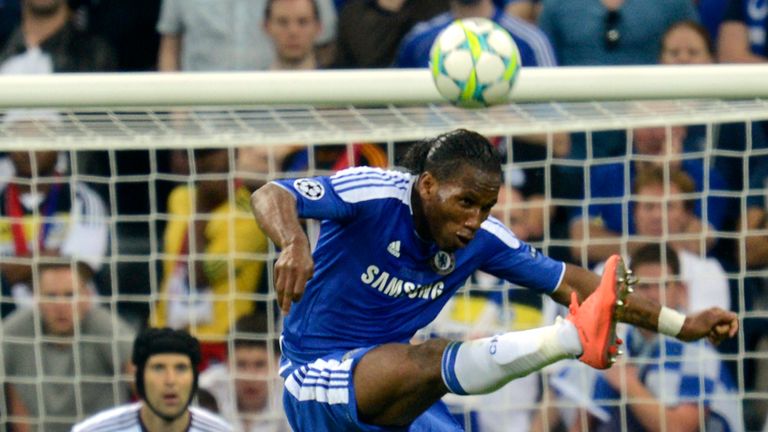 Having arrived at Stamford Bridge in 2004, the 35-year-old joined Galatasaray in 2012.
Drogba won three Premier League titles, four FA Cups and two League Cups during his time at Stamford Bridge - achievements surpassed with his last kick for the club, scoring the penalty which won Chelsea their first ever Champions League.
The competition now offers the Ivorian the chance to face the Blues for the first time since leaving, with current club Galatasaray hosting Jose Mourinho's side in a last-16 first-leg tie on Wednesday.
"For 90 minutes tonight, he will be an enemy," Cech told Sky Sports. "You can't give him space to shine - hopefully we can do that.
"It's a new situation for us.
"Didier was with us for nine years and a huge part of our team, a successful team, in that time. It's the first time he'll be playing against us.
"We know how important he is for Galatasaray, how big a player he is, so we have to be careful how we play against him and make sure he doesn't score.
"I'm excited because it's a play-off game in the Champions League, and that's always a big challenge for every player.
"Everyone knows the atmosphere here. I've never played here myself, it's my first time - so let's see."
You can hear more from Petr Cech ahead of tonight's match from 7pm on Sky Sports 1HD