Jermain Defoe hails Tottenham fans as he says farewell to White Hart Lane
Jermain Defoe praised Tottenham's fans for their constant support as he said an emotional farewell to White Hart Lane.
Last Updated: 28/02/14 6:54am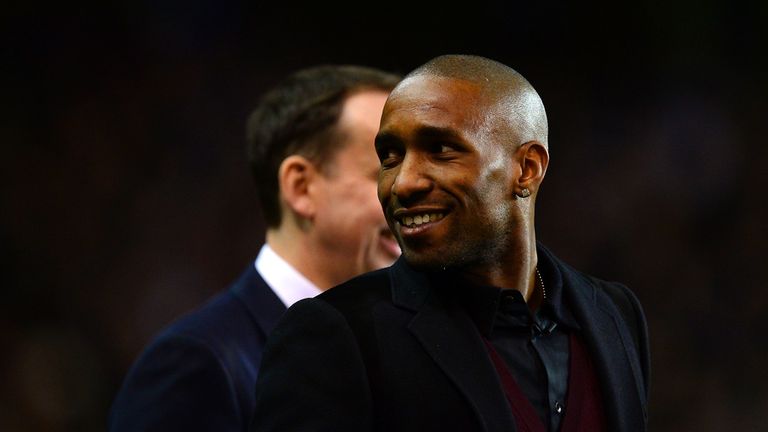 The 31-year-old has signed for Major League Soccer franchise Toronto FC and, due to a hamstring injury, was unable to take his place in the Spurs squad for their Europa League round-of-32 second-leg tie against Dnipro.
But Defoe, who has spent nine years at Tottenham over the course of two spells, emerged at half-time to leave the fans with a departing message.
"I'm just speechless," he said following a rousing reception.
"I remember it like it was yesterday when I walked on to the pitch and signed.
"Even before I kicked a ball, the reception was fantastic. It's something I will never forget. I will cherish and appreciate that.
"I'm going to miss this place. It's been a part of my life and for my family. It's a special place."
Defoe is the club's all-time leading goalscorer in European competition, but highlighted his five-goal haul in a 9-1 Premier League win over Wigan as his most lasting memory.
"I'd definitely have to say the Wigan game," he said, when asked about favourite matches in a Tottenham shirt.
"It was fantastic. At the time, I was the third player to score five goals in a Premier League game alongside Alan Shearer and Andy Cole. That was special. And winning 9-1 was a massive thing.
"It was one of those games where you get a couple of goals and I felt confident. I was just waiting for the next chance. The way it all went was fantastic. I still think about the goals now."