Premier League: Felix Magath hopes to benefit from a tired Chelsea on Saturday
Felix Magath hopes his Fulham side will be facing a tired Chelsea in their key Premier League derby on Saturday.
Last Updated: 01/03/14 2:16pm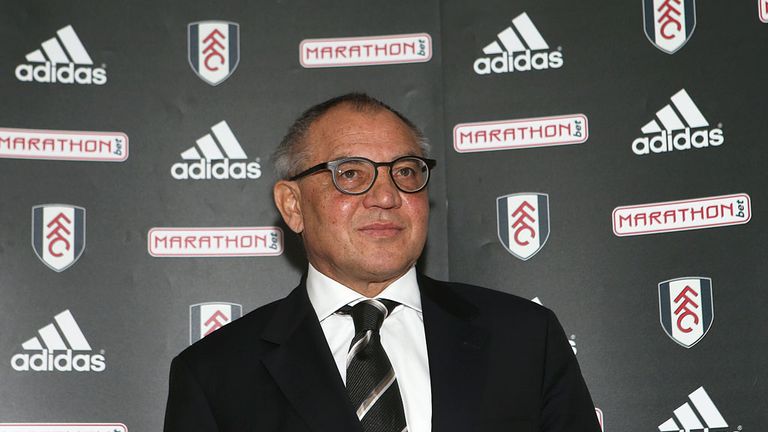 The Blues were held to a 1-1 draw against Galatasaray in Istanbul on Wednesday night and Magath insists they will have been drained by travelling for their Champions League last-16 clash.
The German feels there is bound to be some kind of fatigue factor for them less than three days after that game and he would love to secure his first win since taking over from Rene Meulensteen at home in a passionate local derby.
"When a team has played in the Champions League, it is always an advantage," Magath said. "We are lucky that Chelsea have had such a long trip to Istanbul to play on Wednesday. It's a good situation for us.
"I remember the situation - you have to stay at the airport, fly for a few hours and then play the game at night.
"Players can't sleep so well and are tired and then they have to spend more time at the airport. It bothers the players a lot.
"It gives us a chance. Chelsea are favourites, everyone knows that, but we'll try to fight and make a fast game. If we pressurise Chelsea then we have a good chance to win the game.
"It's an important game for me because it's my first appearance at Craven Cottage. If we show fighting spirit on the pitch, we can get the crowd behind us.
"At home games the crowd will be the 12th man and that's what we need. We need all the support we can get."
Magath also confirmed there would be no second first-team game for Greece striker Kostas Mitroglou, as he remains short of fitness.
"Kostas is a very dangerous striker, but in this league you have to be fit if you are to be ready to score," Magath said. "Next weekend (against Cardiff on March 8) I'm convinced that he will be back in the squad."