Chelsea boss Jose Mourinho unhappy about his team's fixture schedule
Jose Mourinho has complained about Chelsea's schedule of games ahead of Saturday's match with west London rivals Fulham.
Last Updated: 01/03/14 2:17pm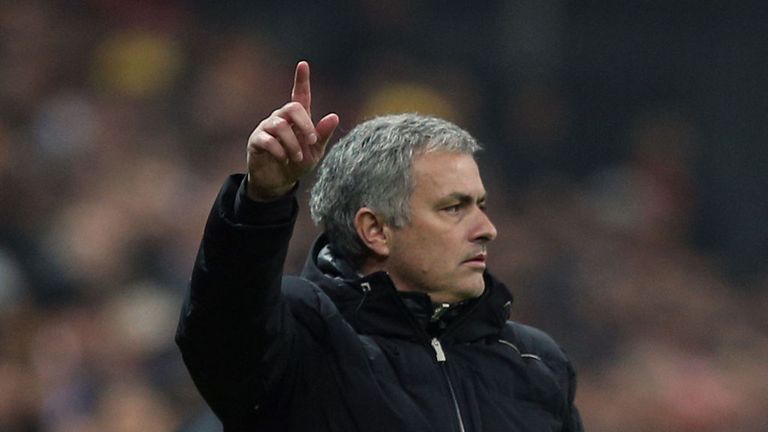 Mourinho is unhappy his side return to action three days after their Champions League game against Galatasaray in Istanbul.
The Blues manager is in agreement with Fulham counterpart Felix Magath, who believes his team may be able to take advantage of tired opponents at Craven Cottage.
"I have to praise Magath because he was the first one to say it's a different match because Chelsea had this situation in midweek," Mourinho said.
"With the special situation that the game was so far away and we don't play on Sunday, which will be difficult, we play on Saturday, which will make it more difficult.
"And Magath knows that as he has experience at this level because he's been in European competitions with other clubs for many years."
And Mourinho has given his backing to midfielder Frank Lampard, who also complained about the frequency of games for Chelsea in two competitions.
Mourinho added: "When a player like Frank Lampard, who has a right to speak having played an unbelievable number of seasons and matches in this club, he's played more than 100 matches with the England side, he's not a man that normally speaks a lot, he's not the type of player who is trying to show his opinion and to express his feelings.
"I think when a player like him and a man like him, expresses his feelings about that, I think this country should listen."
Lampard earlier called for greater sympathy from the Premier League over fixture scheduling for teams competing in the Champions League.
"It's not ideal," Lampard told the Daily Mail. "We don't expect any favours and certainly know we won't get them. It's about resting up and getting ready to go.
"I don't know about the Premier League but other countries seem to look after their teams representing them in the Champions League. I'm not sure we do so much here.
"I'm not trying to get one over on other Premier League teams, it just seems a general rule. There could be a bit of common sense if you are getting back at 6am (on Thursday)."