SPFL: Rangers chairman David Somers is keen to hold face-to-face talks with Dave King
Rangers chairman David Somers has written to Dave King asking him to explain his actions of recent days.
Last Updated: 03/03/14 4:56pm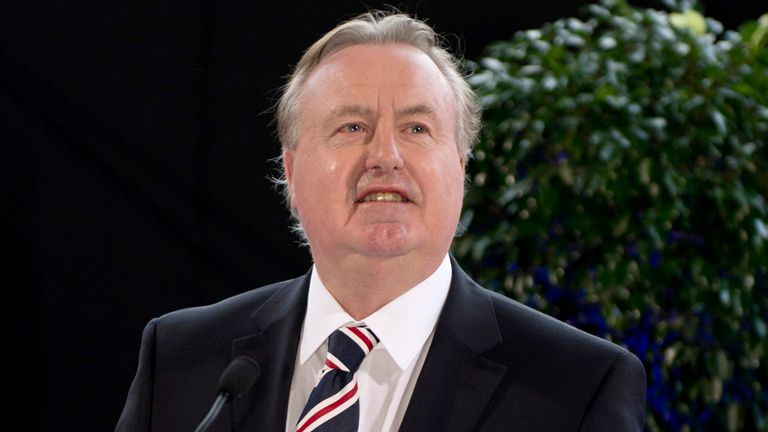 The South Africa-based businessman has questioned whether the club can survive under the current board and has asked fans not to pay their season-ticket renewals when they are due at the end of the season.
The club was forced to borrow £1.5m of working capital at the start of last week - £1m of it at 15 per cent interest over six months - and former director King is asking fans to put their money in trust and hand it over on a game-by-game basis.
Last week, the Glasgow-born millionaire said: "My assessment is that the business is not commercially sustainable in the short-term and hence requires a level of soft investment.
"Such a soft investment will only come from a fan-based group that regards their return as winning trophies in the top flight. I have been such an investor and want to be so again. I would like to lead a fan-based initiative to acquire an influential shareholding in the club."
A number of supporters groups, including the Rangers Supporters Trust, Rangers Supporters Assembly and Rangers Supporters Association, backed King claiming they were 'deeply concerned over the direction the club was being taken'.
Now Somers is keen to draw a line under the continued unrest at the League One leaders and has emailed King requesting he attends a meeting with the Ibrox hierarchy.
It read: "The Board of Rangers International Football Club has noted your astonishing press releases over the past few days.
"These statements and innuendos are very damaging to the club, which we can only assume is your intention.
"We wish you to attend a meeting to explain your allegations in more detail as soon as possible. Please confirm your availability.
"Regards, David Somers, Chairman Rangers International Football Club."