Arsene Wenger hints striker Nicklas Bendtner may not play for Arsenal again
Arsene Wenger has suggested striker Nicklas Bendtner may have played his last game for Arsenal.
Last Updated: 14/03/14 12:38pm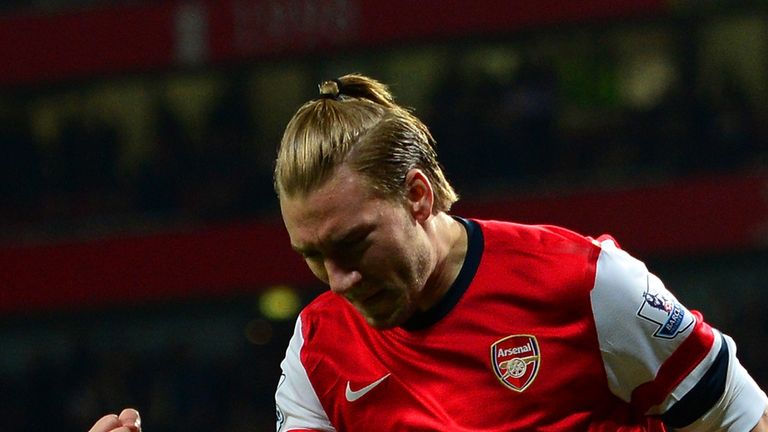 The Denmark international was not included in the squad for Tuesday's Champions League draw in Bayern Munich and has been accused of threatening a taxi driver, unbuttoning his trousers and rubbing himself against the car during an incident in the Danish capital while his team was playing in Germany.
Wenger confirmed the 26-year-old, who has not played for the Gunners since February 2, would face sanctions from the club following the unauthorised trip home and when asked whether this was the 'final straw' for the player, he said: "He is at the end of his contract at the end of the season.
"Honestly I don't know really what happened because I haven't spoken to him. The only thing that is for sure is he had nothing to do in Copenhagen.
"Nobody gave him any permission to go to Copenhagen and he will be fined for that. For the rest, he has created some trouble there I don't know, I will speak to him today."