West Ham manager Sam Allardyce demands clinical approach against Stoke City
West Ham manager Sam Allardyce is demanding a clinical approach from his team against Stoke on Saturday.
By Emma Webb
Last Updated: 14/03/14 2:44pm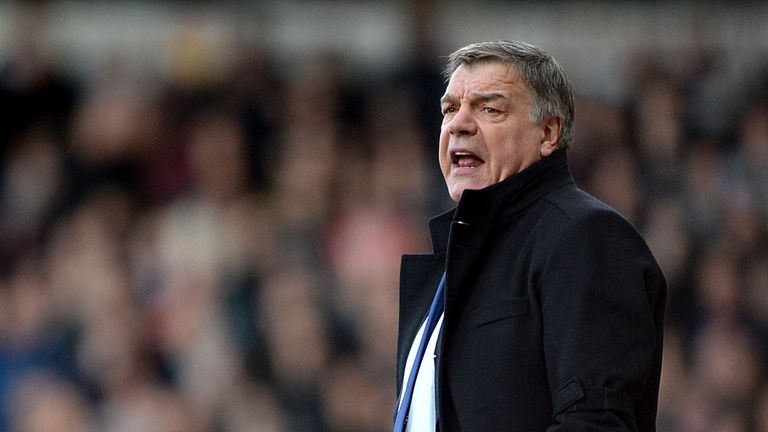 Allardyce, who was named the Barclays Manager of the Month on Friday, has made it clear that a return to form is vital.
His side had recently kept four clean sheets during a five-match unbeaten run, but lost 1-0 at Everton in their last game a fortnight ago.
"The clinical aspect, which we have done so well in the four games we'd won on the trot, deserted us at Everton and we've got to get that back," he said.
"We've got to take the opportunities when they arise. We scored against the run of play sometimes, we scored when we were in the ascendancy and we've got to make sure we are as clinical as we were in those four games."
Allardyce stopped his players attending the Cheltenham Festival on Wednesday, instead calling them in for extra training.
Stoke beat the Hammers 1-0 at Upton Park earlier this season, which was the only away win of the 2013/14 season to date for Mark Hughes' side.
Allardyce is aware of their strength in midfield and is conducting his game plan accordingly.
"You've got a mixture of playing off Peter Crouch or through midfield. It's slightly different to how it used to be when Tony (Pulis) was there, but it's equally as dangerous in those areas as they always were.
"Our defensive unit has to be solid and aware of what they're going to try and do to break us down."
Despite the threat of the Potters, Allardyce is confident in his men and their abilities.
"My best XI have played recently, and they've played exceptionally well."
Striker Andy Carroll is expected to feature at the Britannia Stadium after being sidelined by injury and suspension this season.