Wayne Rooney praises David Moyes and has no input in Man Utd's transfer business
Wayne Rooney has dismissed suggestions that he has an input in Man Utd's transfer dealings as part of his new contract.
Last Updated: 16/03/14 10:03am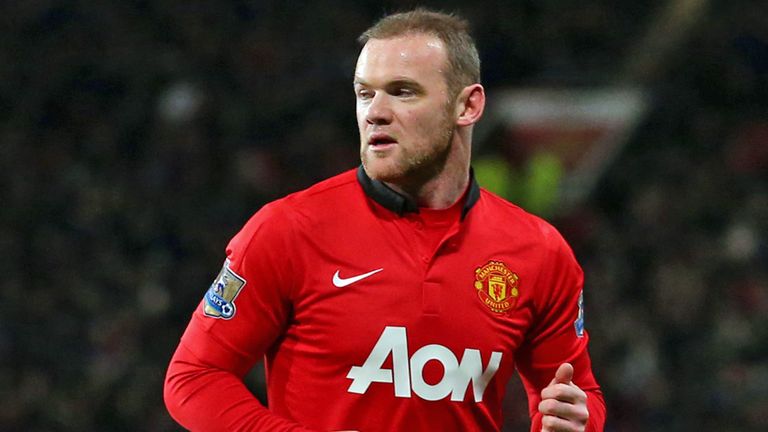 England international Rooney committed his future to United last month by agreeing a four-year extension to his contract to stay at Old Trafford until 2019.
Reports have claimed that, as part of the deal, Rooney has been given privileged access to the club's transfer plans in the future.
However, Rooney is adamant he has never asked to be kept informed of possible signings and that transfer decisions are the remit of manager Moyes.
"I want to be clear about this: I have never asked the club for any input about transfers," Rooney told the Sunday Mirror. "To suggest otherwise is crazy.
"Who we buy and sell is nothing to do with me. It never has been and it never will. David Moyes is the manager and decisions like that are for him to make."
Rooney was unhappy at Old Trafford last season under Sir Alex Ferguson and at one point in the summer he appeared set for a move to Chelsea.
But the striker is now settled once again, and he hands much of the credit for that to Moyes after stating the problems with Ferguson are in the past.
The 28-year-old added: "David Moyes' influence on me signing the new contract was absolutely massive.
"Certain issues did arise last season that I wasn't happy about. But out of respect to Sir Alex Ferguson I won't talk about what went on because as far as I'm concerned it's all in the past.
"When David Moyes took over he made it clear to me straight away that he wanted to draw a line under last season. And the key thing was when he assured me that he had total belief in me.
"Just as important, he also told me things that I probably didn't want to hear. He told me I had lost something from my game and that I needed to get back to basics.
"The boss reminded me about the player I was. He wanted to know what had happened to all my aggression. He said that I'd lost something important from my game and he wanted it back."
Rooney, who has been tipped to replace the departing Nemanja Vidic as United captain next season, also acknowledged his determination to set a good example.
"I've done things in the past when I've let myself down on the pitch," he continued.
"I remember being disappointed when I got banned for swearing into a television camera at West Ham a couple of years ago.
"But when I look back on that, as a parent, I realise that I have got a responsibility to set a good example. Not just for my kids, but for every kid who watches football.
"It's something I regret doing.
"Listen, when I am out there on the pitch I am still giving everything I can to win. Of course, there are times when I get caught up in the occasion. I'm only human.
"But the difference now is that I understand that losing my temper and losing control affects my performance in a negative way."
The great sport keeps coming during Magnificent March. Here are some of the highlights you can enjoy with Sky Sports.