Transfer News: Striker Didier Drogba admits he might have stayed at Chelsea
Didier Drogba admits that he would have stayed at Chelsea, if they were able to come to an agreement over a contract.
By Patrick Haond
Last Updated: 18/03/14 4:58pm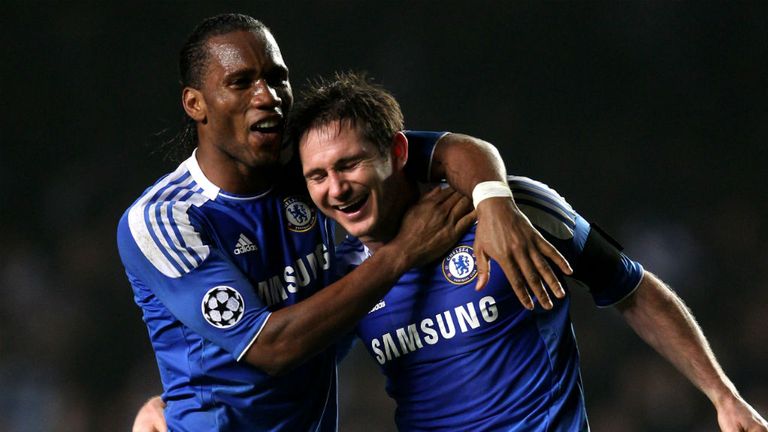 The Ivorian legend left Stamford Bridge after helping them claim the Champions League title in Munich.
He left on a free transfer, joining Chinese club Shanghai Shenhua before then moving on to Galatasaray.
He will return to play at Stamford Bridge on Tuesday in the second leg of Gala's last 16 clash with Chelsea and he admits he may have never left.
Speaking to L'Equipe he said: "Why did I leave Chelsea? I didn't want to talk about that, but I would have stayed if we could find a satisfactory agreement for both parties."
Drogba, 36, is out of contract in the summer and has been linked with a return to Chelsea, and he admits he will be living in London again when he retires.
"I will live there at the end of my career. My children grew there and like London," he said.
"I remember at the start I was depressed there, seeing dark sky and night so early every day. The two first seasons I was always saying: I am fed up, I can't adapt, I want to leave! Finally I held on and there is the result!"
He admits that his return to Chelsea has been emotional and it will be when he plays against them in-front of the Blues faithful.
"There will be emotion that is for sure, but I will quickly enter the match," he said.
"You can't remain indifferent to the fact to have spent eight years in a club and won so many titles, notably the most beautiful competition [the Champions League]. But tonight I will really play that match. I know each corner of that stadium, I have my habits. Indeed I don't know how I will react because I never experienced such a come-back, but I am so happy to be back.
"The first leg reminded me of some training-sessions from two or three years ago. Believe me, with John Terry we didn't do any favours at that time!"