FIFA investigator conducts suprise interview with Michel Platini
FIFA investigator Michael Garcia has interviewed executive committee members in Zurich, including Michel Platini.
Last Updated: 20/03/14 5:08pm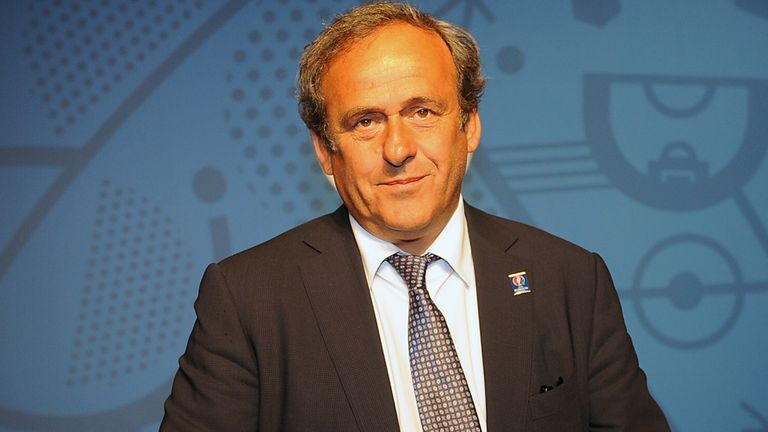 US attorney Garcia, who is head of the investigation into alleged corruption in the voting for the 2018 and 2022 World Cups, surprised members by turning up unannounced as they held a routine meeting in Zurich on Wednesday and Thursday.
It is believed Garcia has now completed all of his interviews, with only 13 of the 24 members who took part in the votes of December 2010 still in office, including the FIFA president Sepp Blatter.
Former France international Platini is believed to have been more than happy to help with Garcia's investigation but Hassan al Thawadi, the head of the controversial 2022 tournament in Qatar, is not thought to have met Garcia despite linking up with FIFA officials in the Swiss city earlier this week.
"The most powerful officials in world football have been meeting for a routine two-day meeting in Zurich and Garcia being in the same city at the same time was seen as highly significant," Swanson revealed.
"We have now been told that Garcia has interviewed the UEFA president Michel Platini along with other representatives, and we are told Platini was very happy to help with the investigation.
"The head of Qatar 2022, Hassan al Thawadi, had also been in Zurich earlier this week for a routine meeting to discuss the World Cup. He is an advisor to the committee but we believe that he did not meet Garcia and has since returned to Doha.
"The investigation will continue and Garcia's office has told Sky Sports News that, as with any investigation, the committee does not comment."
Meanwhile, Jerome Champagne, who announced earlier this year that he wants to stand for the FIFA presidency next year, said Garcia's investigation held the key to the future reputation of the World Cup.
"The process must be completed and go to the end, and we must know what he has learned. The World Cup must be unimpeachable, untainted and incorruptible," he said.